Today is Day 3 out of the 4 Day meeting of the CCP and where the Central Committee will decide on the economic and social policy goals for the next 5 years.
Announcements to watch out for:
GDP goals– having missed the last 6.5% goal between 2016 and 2020, the question is whether it will be left at the same level.
Innovation-Technical Innovation is at the top of the priority pile and the words will be worth analysing.
Commodities– Both Pig and Grain reserves have been heavily depleted and need to be restored. Expect announcements on international contracts.
Domestic Consumption-Higher household income will drive this and the creation of higher paid jobs particularly in technology and finance are likely to be targeted.
Reforms-Mobility of labour taken for granted in the West is not so easy in China and current laws need to be loosened. Reforms in both land and the establishment of proper capital markets are also to be considered.
Greying population-the 1 child policy is still in place as is retirement ages of 60 for men and 55 for women.
Climate-the carbon neutral target announced recently by President Xi will be on the agenda so expect restrictions announced on greenhouse gases.
Political Succession-President Xi's current term ends in 2022. A sign of his political successor is not expected.
At 6.71 versus USD the CNY is enjoying its strongest level for the past 2 years and while currently buffeted by expectations of the outcome of the US Presidential Election is well above its 7.17 low exactly 5 months ago at the end of May.
Which countries in Africa have populations of greater than 100 Million? Nigeria at 200 Million is by far the largest with Ethiopia next at 112 Million followed by Egypt at 100 Million. Then it starts dropping sharply with Democratic Republic of Congo at 87 Million and South Africa at 58 Million. In the fight against Covid the most telling statistic is that Nigeria spends just $74 per capita on health. Compare that to another oil producing nation but this time in the West: Norway one of the smaller European countries with a population of 5.4 Million spends $8000 per capita. So when we read about the fear of the Covid pandemic in Africa we should understand that in that continent of 1.3 Billion people, there are virtually no intensive care facilities outside Egypt and South Africa. The average age of the population in Africa is 19.4 years which is half that in the West. Positively and long may it last, Africa accounts for 17% of the world population and only 3.5% of Covid deaths.
Back in 1965 Sonny and Cher released this song which went pretty much straight to Number One. While Sonny and Cher did not last the course, this song certainly did, going Gold by selling 1 Million + copies:
I Got You Babe
They say we're young and we don't know
Won't find out until we grow
Well I don't know if all that's true
'Cause you got me and baby I got you
Babe, I got you babe, I got you babe
They say our love won't pay the rent
Before it's earned our money's always spent
I guess that's so, we don't have a plot
But at least I'm sure of all the things we got
Babe, I got you babe, I got you babe
I got flowers in the spring
I got you to wear my ring
And when I'm sad, you're a clown
And when I get scared you're always around
So let them say your hair's too long
I don't care with you I can't do wrong
And put your little hand in mine
Discussion and Analysis by Humphrey Percy, Chairman and Founder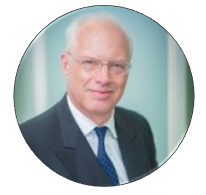 Click Here to Subscribe to the SGM-FX Newsletter