Not a frequent inclusion in the SGM-FX Daily Brief, Chile definitely deserves inclusion at this juncture in global macro events. Not just due to Russia but the world is making a dash towards sustainability, clean energy and non fossil fuel dependency. In order to do that non eco friendly activity will soar in the dash to create wind power energy: copper. Each megawatt of wind powered electricity created will require 15 tonnes of copper for the turbine, wiring and the grid. The other mineral that is going to require an exponential increase in production is lithium which is forecast to require 40 times the amount produced today. The reason: rechargeable battery demand. So two things stand out: Chile and mining: Chile has the largest reserves of both copper and lithium in the world and its all in the ground and needs to be mined. All you need to know is that copper started 2022 at $4200 per ton and it is now nudging $8000. Lithium started the year at $40 per kilogram and having touched $80 is now trading $70.
As the 109th race gets properly under way having starting in rainy Denmark with plenty of Lycra smacking the tarmac, President Macron will be hoping for a lift in his popularity when the peloton pedals across the border into France tomorrow. Successive French presidents have used the TdF to boost their poll ratings and doubtless Macron will have a cunning plan to do the same. EUR/USD 1.0420
With cruising holidays back to pre Covid levels, all that negative pandemic publicity is a thing of the past. Royal Caribbean's Wonder of the Seas is not just big, it is the biggest cruise ship ever built carrying just under 7,000 passengers and 2,300 crew and weighing 237,000 tonnes with 18 decks, 19 swimming pools, 40 bars and 2,874 cabins. The economics are colossal with costs per head anywhere between $1,000 and $30,000 per week. It does not stop there: each time a cruise liner docks the average shore spend per head is $90. So that is the dilemma for places like Barcelona, Venice and Santorini: ration the number of cruise ships that land hordes of cruisers who irritate non cruisers and give up that spend or, find ways to make them spend even more. So far the latter is winning.
41 years ago today 80,000 tickets for Madonna's concerts at Earls Court in London went on sale and within 4 hours sold out. Consummate performer and possessed with a chameleon like ability to re-invent herself to move with ever changing music and performance trends, Madonna continues to dazzle. Here it is:
Some boys kiss me
Some boys hug me
I think they're ok
If they don't give me proper credit
I just walk away
They can beg and they can plead
But they can't see the light (that's right)
'Cause the boy with the cold hard cash
Is always Mister Right
'Cause we are living in a material world
And I am a material girl
You know that we are living in a material world
And I am a material girl
Some boys romance
Some boys slow dance
That's all right with me
If they can't raise my interest then I
Have to let them be
Some boys try and some boys lie but
I don't let them play (no way)
Only boys who save their pennies
Make my rainy day
'Cause we're living in a material world
And I am a material girl
You know that we are living in a material world
And I am a material girl
Living in a material world
And I am a material girl
You know that we are living in a material world
And I am a material girl
Discussion and Analysis by Humphrey Percy, Chairman and Founder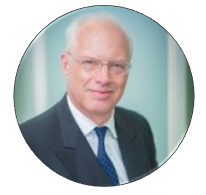 Click Here to Subscribe to the SGM-FX Newsletter