British Pound
With GBP back to where it started the year pretty much, there are some stories starting to appear along the lines that while that may be the case, GBP is still up 18% from a year ago following the Truss/Kwarteng mini Budget fall out. That comparison while of course true is not a benchmark to which GBP should be aspiring. The latest GBP dip is as a result of higher US Treasury Bond Yields. To answer your unspoken question, the outlook is not rosy for GBP and further weakness is predicted before year end on the back of capital outflows, weak data and an overhang of long positions that are likely to be reversed.
3 day working week
For the over 50's in Sweden this is a wheeze to improve that all important Scandi quality of life quotient plus of course to massage the country's employment statistics. Here in the UK the Government has been keen to get the over 50's back to work as their knowledge, experience and willingness to work, not to mention their greater reliability is rightly seen as a boon to UK productivity. Ex Minister Ros Altmann sees things differently and more Swedishly as she announced yesterday. Stand by for that debate among the chattering classes. GBP wilting at the prospect.
GBP/USD 1.2145.
US Housing
Those this side of the Atlantic can only look with envy at the housing prices in the USA which have risen 5.3% this year up until July despite rising interest rates. A shortage of supply is blamed for this. Just to rub salt in the wound for Europe, the US housing market stands at a record high.
EUR/USD 1.0565.
London Gatwick
This time LGW misery is not as a result of airport management which has a strong track record in maintaining high marks on the misery index, but as a result of NATS the air traffic controllers where no less than 30% of the air traffic controllers are on sick leave. Statistically at this time of year that does not sound credible, so understandably questions are being asked of management and its competence.
Meanwhile EasyJet, BA, WhizzAir and Tui passengers in particular are suffering.
GBP/EUR 1.1490.
Going Back
This day in 2010 12 years after his previous Number One, folically challenged ex Genesis drummer and crooner, Phil Collins returned to the top of the charts with this song but not for his hair where there is no going back:
 
I think I'm going back
To the thing I learned so well in my youth
I think I'm returning to
All those days when I was young enough to know the truth

Now there are no games to only pass the time
No more electric trains no more trees to climb
Thinking young and growing older is no sin
And I can play the game of life to win

I can recall the time when
I wasn't ashamed to reach out to a friend
And now I think I've got a lot more than
Just my toys to lend

Now there's more to do than watch my sailboat glide
And everyday can be my magic paradise
I can play hide and seek with my fears
And live my days instead of counting my years

Let everyone debate the true reality
I'd rather see my world the way it used to be
A little bit of courage is all we lack
So catch me if you can 'cause I'm going back

I'm going back
Not just sitting, walking away
Yes, I'm going back
Going back to my youth
Come on, catch me 'cause I'm going back
I'm going back
Discussion and Analysis by Humphrey Percy, Chairman and Founder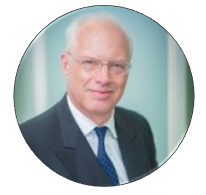 Click Here to Subscribe to the SGM-FX Newsletter