British Pound
Some chilly pre-Easter sunshine in London yesterday for GBP which for the first time since last year breached GBP/USD 1.2500 and managed to improve versus EUR with GBP/EUR 1.1445. Other green shoots with GBP/ZAR 22.25 and a weaker Aussie with GBP/AUD 1.85. (See below as to why Aussie weakened)
Australia
Not content with being at or near the beginning of the global trading day, Australia yesterday gave an early hint to markets on the latest thinking of Central Bank policy makers on further interest rate rises when the Reserve Bank of Australia left their key interest rate unchanged at 3.6%. While Australia may be content to leave their rates as they are for 2-3 months while they assess their economy, the Federal Reserve has not reached that point in their thinking; nevertheless the trajectory is flattening out and even the European Central Bank has acknowledged that they will have to slow or pause to take account of the effects of the recent vertiginous rise in EUR rates. However in a definitive statement of independent thought within Asia Pacific, New Zealand raised its rates to 5.25% citing inflationary pressures in a still overly heated economy.
USD/AUD 1.4805.
Catalonia
150 kms inland from Barcelona, Spain, the region of Catalonia is suffering from an unprecedented sustained drought which has resulted in reservoirs being at levels of 10% of their capacity or below. The City of Barcelona with its population of 5.5 million together with continued growth and new home construction is in large part to blame for the pressure on the reduced water supply. Secondly the relentless demand from the agricultural sector and the intensive need arising from crops such as avocadoes has further exacerbated the water shortage. With the start of the tourist season and the hot weather, the Catalan Water Authority is worried. The inevitable consequence is that there will be a reduction in agricultural produce which in turn will drive prices for fruit and vegetables higher still not only in that region of Spain but across Europe. At the other end of Europe, the UK has, after the wettest March for a long time, seen its reservoir levels across the country return to full or near full capacity.
April Fool
It turned out to be the Manager at the Royal Mail who, in a popular move announced to the workforce that Royal Mail had approved an across the board pay increase of 11% for all workers backdated to April 2022. The feel good factor was palpable until…he followed it up with a ta dah April Fool announcement. Royal Mail was forced to apologize to the staff and with the Manager no longer a hero to anyone, you may just have a new postie somewhere near you if you live in the Gloucester area.
Lovin' You
Who can forget the peerless American soul singer, Minnie Riperton when she sang this number which deserved to reach the very top of the charts this day in 1975:

Lovin' you is easy cause you're beautiful
Makin' love with you is all i wanna do
Lovin' you is more than just a dream come true
And everything that I do is out of lovin' you
La la la la la la la… do do do do do
No one else can make me feel
The colors that you bring
Stay with me while we grow old
And we will live each day in springtime
Cause lovin' you has made my life so beautiful
And every day my life is filled with lovin' you
Lovin' you I see your soul come shinin' through
And every time that we oooooh
I'm more in love with you
La la la la la la la… do do do do do
No one else can make me feel
The colors that you bring
Stay with me while we grow old
And we will live each day in springtime
Cause lovin' you has made my life so beautiful
And every day my life is filled with lovin' you
Discussion and Analysis by Humphrey Percy, Chairman and Founder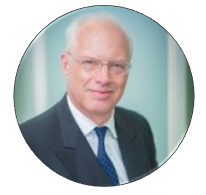 Click Here to Subscribe to the SGM-FX Newsletter