British Pound
In itself not really a story but when a Member of the Bank of England's Monetary Policy Committee opines on the UK currency, the market reacts. Yesterday it was the statement that if investors had not fully priced in the likelihood of further interest rate rises from both the Federal Reserve and the European Central Bank, then GBP could be expected to fall. GBP dutifully fell-sharply. GBP/USD 1.1855.
Every Cloud
Floods in Australia caused havoc and distress last year as was well reported, but it now transpires that those rain storms have had a positive benefit for the farming industry since they came at precisely the right time for the wheat crop. Agricultural exports are set to hit a record USD 75 billion much of that due to a record wheat harvest. Such a bumper crop has come at a perfect time for Australia given that prices have been driven much higher by the war in Ukraine and disruption to much of their farming industry causing shortages in Ukrainian output. USD/AUD 1.5150.
Self Destruct
A setback yesterday for the Japanese Space Exploration Agency (JAXA) that was forced to hit the self destruct button shortly after the launch of their 187 foot H3 rocket that was billed as the Japanese answer to Elon Musk's Space X. Cheaper and the first of a program to send 6 rockets a year into space for the next 10 years, JAXA had high hopes for the H3. USD/JPY 136.90
MoonSwatch
The wildly successful cooperation between Omega and Swatch that gave rise to the MoonSwatch has attained a new level of marketing genius with the release of a new iteration with a gold seconds hand that is made of "MoonShine gold". No me neither. For the rest of us on Earth there is little chance of getting hold of any of the multiple versions of the watch. USD/CHF 0.9415.
Shout
It can be termed ancient pop history, when on this day in 1966 Lulu became the first female British singer to perform behind the Iron Curtain in Poland when she appeared with The Hollies. here is possibly her best known song released in 1964:
Shout:

Well
You know you make me wanna shout
Look, my hand's jumping (shout)
Look, my heart's bumping (shout)
Throw my head back (shout)
Come on now (shout)
Don't forget to say you will (shout)
Yeah, don't forget to shout (shout) 
Yeah yeah yeah yeah yeah (shout)
Say you will, throw your head back, baby
(Say you will) come on, come on
(Say you will) throw your head back, ooh
(Say you will) come on, now
say that you love me
(Say) say that you need me
(Say) say that you want me
(Say) ain't gonna grieve me
come on, now
(Say) come on, now
(Say) come on, now (say)
I still remember
When I used to be nine years old
Yeah yeah
How I was over you
From the bottom of my soul
Yeah yeah
Now that's old enough
Enough to know
You wanna meet me
You wanna love me so
Discussion and Analysis by Humphrey Percy, Chairman and Founder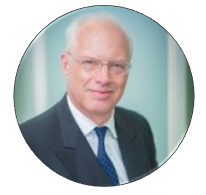 Click Here to Subscribe to the SGM-FX Newsletter