British Pound
After a torrid time on Wednesday, there was a steadying session for GBP yesterday with GBP clawing its way back slightly to GBP/USD 1.2050. Interestingly despite the resignation of Nicola Sturgeon and the implications for an independent Scotland, and reported progress on negotiations between the UK and the EU on the Irish border, neither have had any impact on how GBP has traded. The market continues to be pre-occupied with inflation, interest rates and global risk. GBP/EUR 1.1230.
Sticky US Inflation
January inflation was supposed to come in at 0.4% but in fact the release showed 0.7% which was a blow to those market participants who have been crowing that inflation is beaten and falling. Apart from the obvious consequence that US and therefore global interest rates are not going to fall soon and rapidly, it is clear that stock market investors will be in for a volatile time. EUR/USD 1.0690.
Japan growth
Not economically this time, but territorially: it seems somewhat unlikely in high tech 2023 but until now Japan has been made up of 6852 islands whereas after some "advanced mapping" that figure has overnight grown to 14,125 islands. The last such mapping exercise was conducted in 1987 and it comes down to what size of land mass constitutes an island. While Japan appears to be growing in size, the Yen is, in the face of a strong USD, going in the opposite direction:
USD/JPY 133.90.
Waitrose
It will be interesting to see if UK supermarket Waitrose succeeds in winning back cash strapped Middle England households who are being squeezed hard with higher mortgage rates and cost of living increases. Food price inflation has been reported as being as high as 16.7% over the past year. So it is difficult to see that the news that Waitrose are reducing a 1KG bag of carrots from 60p to 50p will result in all those households flocking back from Tesco and Lidl which is where they have gone in a bid to reduce their weekly shopping bills. Waitrose claim that some of their items are being cut by 20% but it comes down to which items-probably not carrots!
All Right Now
It was of course the Free who had a smash hit on both sides of the Atlantic with this number in 1970 and in that rock and roll age when bands fused and went their own ways with bewildering rapidity, played it for the last time ever this day in 1973 before splitting up for good. 
There she stood in the street
Smiling from her head to her feet
I said hey, what is this
Now baby, maybe she's in need of a kiss
I said hey, what's your name baby
Maybe we can see things the same
Now don't you wait or hesitate
Let's move before they raise the parking rate
All right now baby, it's all right now
All right now baby, it's all right now
I took her home to my place
Watching every move on her face
She said look, what's your game baby
Are you tryin' to put me in shame
I said slow don't go so fast
Don't you think that love can last
She said love, Lord above
Now you're tryin' to trick me in love
All right now baby, it's all right now
All right now baby, it's all right now
Have A Great Weekend!
Discussion and Analysis by Humphrey Percy, Chairman and Founder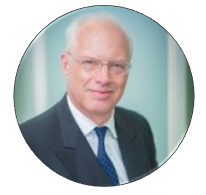 Click Here to Subscribe to the SGM-FX Newsletter