It's been a few weeks since we have written about BTC or Bitcoin. At the beginning of March you may recall it was trading at $8000 before plummeting to $5000-yes I have written before about the need for strong trading stomachs for this particular index and the liquidity issues and and and… Anyway it is now back not only to $8000 but has risen to $9710. The thing is that for all devoted fans of crypto, there are increasing noises from the near sayers who are suggesting that BTC has run out of oxygen and is poised to fall. We have no view on this, but in the next months, sellers and less so buyers for obvious reasons, may have cause to recall the point about liquidity or rather…. the lack of it.
Thousands of male Brits normally swerve Giverny and Monet's garden and the water lilies as hunched over their steering wheels they grit their teeth, ignore her indoors, and carry on for the delights that France offers in summer months to the south of Normandy. In normal years, Giverny sees 5000 visitors each day and at present, that number is less than 900. Apart from being stunningly beautiful there is a singular opportunity once lockdown lifts to both appease her in doors and also see those gardens without hordes of others. For all you aspiring Monty Dons, it's a Win win!
Far be it for us to be so unchivalrous as to divulge her age, but yes, Liz is hush, 55 today. Post Brexit we will be increasingly dependant on Brand UK and Liz is definitely part of that with not only the now 20+ year old memory of that Versace safety pin dress, but also some equally and truly unmemorable film roles.
Never mind, Liz Hurley is worth more than $35 Million, has a fantastic life style and continues to be feted as a Brit celeb. As her co-star in the eponymous Austin Powers movie said:
"What we swingers were going against were uptight squares like you whose bag was money and world domination. We were innocent, man. If we had known the consequences of our sexual liberation, we would've done things much differently but the spirit would remain the same. It's freedom baby."
Discussion and Analysis by Humphrey Percy, Chairman and Founder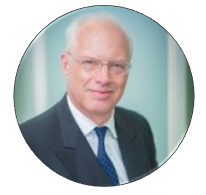 Click Here to Subscribe to the SGM-FX Newsletter