Big Week
With news about the arranged marriage of Credit Suisse to UBS announced on Sunday night following the bank's CHF 50 billion liquidity line injection last week, repercussions from the failures of SVB and Signature Bank and fears for First Republic Bank despite a USD 30 billion multi bank rescue, expectations for a 50 basis point interest rate rise by the Federal Reserve have all but evaporated. Late last week there was still an assumption that 25bps was pretty much certain, but now the market is divided between a pause when the Fed meets this week and maybe a nominal rise of just 12-25 bps.
Take away all the sturm and drang as they say in German speaking Switzerland of the feared banking crisis and you will not find many (sage) market participants who think that inflation is under control and that interest rate rises are no longer necessary. However you will equally not find much support for the hitherto expected path of interest rate rises given the likely damage it could/would inflict on smaller banks that do not have sufficiently large and well spread deposit bases that could ride out deposit withdrawals.
That means that most if not all of the next 2 or 3 interest rate rises will be put off which will make it likely that rates will have to go higher still and stay there for longer. Once that sinks in to the collective market consciousness, expect a steeper yield curve and greater interest rate volatility. Definitely this represents an opportunity to lock in some fixed interest rate protection while interest rates are artificially low. Oh yes and on the subject of FX: expect a much stronger USD.
EUR/USD 1.0660.
Bank of England
Here in the UK on Thursday the Monetary Policy Committee will be the third of the major Central Banks to telegraph its policy on interest rates, managing the banking fallout and most importantly its intentions going forward. Judging by the conspicuous lack of success in the past 12 months on the third point by all Central Banks, and, having learnt about the inadvisability of making itself a hostage to fortune, expect the MPC to be circumspect and follow last week's example of the ECB by being especially tight lipped; other than that is them making calming statements about the health of the UK banking system, the strong liquidity and capital positions of banks and lastly their own assertion that the Central Bank has the means of dealing with further market turbulence. GBP/USD 1.2175 and GBP/EUR 1.1405 as at last night.
Prime Residential Real Estate
This is what you get for USD 1 million in the number of square meters in cities around the world. At the top end is Sao Paulo with 256, followed by Cape Town at 219 with Dubai in third position at 136. At the other end of the scale is London at 30, Hong Kong at 21 and Monaco with 15.
Killer
It was this day in 1991 that Michael Jackson signed the most lucrative music deal in history when he agreed terms with Sony on a USD 1 billion contract. Here is his best song from all of his extensive work released in 1982:
It's close to midnight
And something evil's lurking in the dark
Under the moonlight
You see a sight that almost stops your heart
You try to scream
But terror takes the sound before you make it
You start to freeze
As horror looks you right between the eyes
You're paralyzed
'Cause this is thriller, thriller night
And no one's gonna save you from the beast about to strike
You know it's thriller, thriller night
You're fighting for your life inside a killer, thriller tonight, yeah
Ooh, ooh
You hear the door slam
And realize there's nowhere left to run
You feel the cold hand
And wonder if you'll ever see the sun
You close your eyes
And hope that this is just imagination
Girl, but all the while
You hear a creature creepin' up behind
You're out of time
'Cause this is thriller, thriller night
There ain't no second chance against the thing with forty eyes, girl
Thriller, thriller night
You're fighting for your life inside a killer, thriller tonight
Discussion and Analysis by Humphrey Percy, Chairman and Founder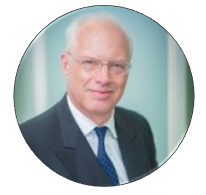 Click Here to Subscribe to the SGM-FX Newsletter