Admittedly not a product that SGM-FX would normally cover, but one that is very much moving to the centre of our market radar screen. Thanks to a series of key patents, China dominates the production of iron based batteries making 95% of the world's Lithium Iron Phosphate(LFP) batteries. Those patents expire soon and Tesla has announced that it will be adopting LFP batteries for its vehicles globally. Additionally, Tesla has quite logically elected to move to cheaper battery technology and wants a Chinese partner to build battery factories near its auto factories in the USA. LFP batteries are cheaper than nickel based batteries but that cost reduction will remain elusive not only to Tesla but also to Apple which is pursuing the same strategy as long as trade tensions and political tensions over Taiwan continue between the USA and China. The other small matter is that Chinese battery manufacturers are all too aware that raw material costs are cheaper in China than they are in the USA plus labour laws in the USA are rather more protective of workers than they are in China; so there is a reluctance for those reasons together with the political risk to invest in factories in the USA. CNY markedly stronger versus USD with USD/CNY at 6.3970.
Maker of Ben and Jerry's ice cream, Dove soap and Knorr soup, nutrition, hygiene and personal care company Unilever yesterday warned that inflation would probably (definitely) hike their prices in the next 6 months but that those increases should level out mid 2022. Their rivals, Nestle and Procter and Gamble have already announced price rises earlier this week. These increases are driven by the costs of raw materials such as energy, edible oils and packaging all rising. Palm oil, soybean oil, resin and freight costs in particular have also all contributed to the overall inflationary picture. Unilever shares began 2021 at GBP4467, slumped to GBP3864 in March, roared back to GBP4358 in July before settling now at the year's low of GBP 3819. Those moves cumulatively add up to 40%! And who says that this Anglo-Dutch share is dull?!
Strong YTD pre tax profits of GBP6.9 billion for Barclays which declared its best ever 9 month performance. "Structural cost actions" which is Jes Staley's euphemism for further branch closures were announced, but despite all this the Barclays share price at just below GBP 2, which while up from GBP 1.40 at the beginning of the year, still reflects a lack of belief in UK banking in general and Barclays in particular. Shareholders who are patient enough to have hung on since Jes Staley joined the bank are grumbling that the share price is still below where it was at that time: GBP 2.33. At least Jes Staley is sharing (some of) their pain having bought a lot of shares upon taking up his job.
This day in 1963, 24 year old Kenny Rogers got married for the third time! If that was not enough, Kenny subsequently divorced Margo and went on to re-marry not one but twice more, the last time in 1997. KR checked out in 2020 but his songs live on and none more so than this cracker from 1983 that he sang with Dolly Parton, Islands in the Stream:
Baby, when I met you there was peace unknown
I set out to get you with a fine tooth comb
I was soft inside
There was something going on
You do something to me that I can't explain
Hold me closer and I feel no pain
Every beat of my heart
We got something going on
Tender love is blind
It requires a dedication
All this love we feel needs no conversation
We ride it together, ah ha
Making love with each other, ah ha
Islands in the stream
That is what we are
No one in between
How can we be wrong?
Sail away with me
To another world
And we rely on each other, ah ha
From one lover to another, ah ha
I can't live without you if the love was gone
Everything is nothing if you got no one
And you did walk in the night
Slowly losing sight of the real thing
But that won't happen to us and we got no doubt
Too deep in love and we got no way out
And the message is clear
This could be the year for the real thing
No more will you cry
Baby, I will hurt you never
We start and end as one
In love forever
We can ride it together, ah ha
Making love with each other, ah ha
Have a Great Weekend!
Discussion and Analysis by Humphrey Percy, Chairman and Founder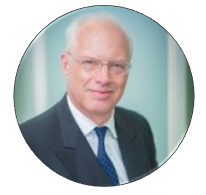 Click Here to Subscribe to the SGM-FX Newsletter