Bank of England
It is the big week in UK markets not because there is much doubt in the minds of economists that rates will go up once again on Thursday, but rather more because the "clever" money is predicting that this increase will be the last. What could go wrong? Assuming rates go up as predicted, and by 25bps as predicted, the words used around the announcement by the BoE are what will be the deciding factor on firstly interest rate outlook expectations and secondly the prognosis in the next few weeks at least for Sterling. 
 
The question is whether a similar move to the EUR after last week's hike will occur and GBP will follow a similar downward path. Before making that argument it is worth asking why alternatively GBP might rise: a weaker USD, a surprisingly strong UK economic performance and the UK Chancellor finding a decent number of billions down the back of the sofa are all good examples. However, with the UK economy suffering the effects of those successive rate rises and Chancellor Hunt's magic skills unproven, it might pay to be wary of assuming that GBP is likely to strengthen much if at all. Be ready for further weakness but meanwhile versus EUR at least GBP is steady.
GBP/EUR 1.1620.
Greeks and Gifts
In fact the advice for EU member governments dispensed over the weekend by Greek Central Bank Governor Yannis Stournaras is sound: they must all play their parts in bringing down consumer prices if the ECB's rate rising cycle is to be effective and as importantly is at a peak. With no sense of irony 11 years after the last rites were almost pronounced on Greece's membership of the EU, it is Greece that is reading the riot act on inflation. Such is the dire economic pain and the subsequent rehabilitation in the eyes of the EU that Greece has gone through.
EUR/USD 1.0650.
China
Arguments beginning to surface as to whether the Chinese leadership will or will not "weaponise" the already weak Yuan or CNY to make Chinese exports cheaper still. Most analysts think this less likely with CNY at a 16 year low and for the negative effect it will have on the Chinese economy following the impact of the real estate crisis plus the likelihood that it will further exacerbate the flow of capital from the domestic economy.
USD/CNY 7.2745.
Play That Funky Music
This day back in 1976 this gem from an Ohio quintet named Wild Cherry topped the Billboard 100. Consigned to the waste paper basket of history is the provenance of their band's name: they took it from a packet of cough sweets. Ah well that was 1976 for you.

Hey, do it now

Hey, once I was a boogie singer
Playin' in a rock-and-roll band
I never had no problems
Burnin' down the one-night stands

And everything around me
Got to start to feelin' so low
And I decided quickly
Yes, I did
To disco down and check out the show

Yeah they were dancin' and singin'
And movin' to the groovin'
And just when it hit me
Somebody turned around and shouted

"Play that funky music, white boy
Play that funky music right
Play that funky music, white boy
Lay down that boogie
And play that funky music 'til you die."

'Til you die?
Discussion and Analysis by Humphrey Percy, Chairman and Founder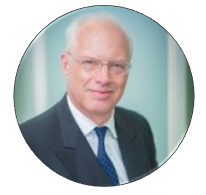 Click Here to Subscribe to the SGM-FX Newsletter