Bank of England
When the Monetary Policy Committee raised interest rates yesterday by 25bps, that was broadly expected since the concerns about the health of the banking system had largely receded -at least in the UK. What was not expected was the leading once again with the corporate chin by the Governor with the pronouncement from the BoE that they no longer believe that the UK faces a recession later in 2023. The current headline inflation rate of 10.4% is expected to fall quickly and soon and the impact of the recent steep increase in interest rates is not going to prevent the UK economy from some (modest) growth. As we know, the OECD takes a more jaundiced view of the UK economy and continues to predict an economic contraction and therefore a recession. While GBP fell versus USD following the MPC release, the fact that it held up pretty well meant that the market was reassured by the BoE rather than either confused or concerned. GBP/USD 1.2310.
France
Some warmer brighter weather encouraged what is estimated to be 1 million French people taking to the streets yesterday to protest against President macron's pension reforms. Trains, planes, schools, hospitals, broadcasters and most public services including rubbish collectors ground to a standstill. Macron is secure for 4 more years for what is his maximum permitted term in office, but those 4 years promise to seem particularly long for France if the first few months are anything to go by.
GBP/EUR 1.1310.
Canada
O Canada! Faced with an ageing population and labour shortages following Covid ( where HAVE all those workers gone?) President Justin Trudeau has opened the immigration channels. In the past year Canada's population has risen by 1 million from 38.5 million to 39.5 million. A similar jump in a much more populous country, i.e. Germany, to when Chancellor Merkel encouraged 1 million immigrants to live in Germany following the Syrian war. That resulted in stresses to housing, schools, medical facilities and transport as well as highlighting cultural tensions between Germans and the immigrants. Canada is certainly experiencing the same shortages and there are still a further 600,000 immigrant applications in the pipeline which will cause further stresses to Canada's infrastructure. Fortunately Canada is the second largest country after Russia and has 9.9 million square kilometres. Before you reach for your Wiki/Google, the UK would fit into Canada 40 times. USD/CAD 1.3675.
There's a kind of Hush All Over The World
This was the name of Herman's Hermits' fifth album released this day in 1965 and which enjoyed great acclaim in the USA but failed to even enter the charts in the UK. A very high quality song of the same name but obviously too many la la's for the UK:
There's a kind of hush all over the world tonight
All over the world, you can hear the sounds of lovers in love
You know what I mean
Just the two of us and nobody else in sight
There's nobody else and I'm feelin' good just holdin' you tight
So listen very carefully
Closer now and you will see what I mean
It isn't a dream
The only sound that you will hear
Is when I whisper in your ear
I love you forever and ever
There's a kind of hush all over the world tonight
All over the world people just like us are fallin' in love
La la-la la-la la-la
La-la la-la la-la la-la
La-la-la-la-la la-la la-la-la
La la-la la-la
So listen very carefully
Closer now and you will see what I mean
It isn't a dream
The only sound that you will hear
Is when I whisper in your ear
I love you forever and ever
Discussion and Analysis by Humphrey Percy, Chairman and Founder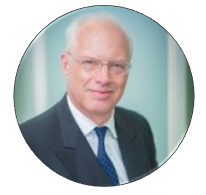 Click Here to Subscribe to the SGM-FX Newsletter