Phew. It really was last chance saloon for the iconic carmaker when Lawrence Stroll, the FI investor opened his wallet on Friday and hey presto a GBP 500 Billion bailout was secured. Lawrence Stroll made his money by being an early investor in brands such as Tommy Hilfiger, Michael Kors and Polo Ralph Lauren. Aston Martin is 106 years old so is not exactly in the category of an early stage company but is a brand and the hope is that it could be an equally big global brand-assuming of course that there are enough well heeled buyers.
The UK and Kuwaiti private equity groups that are nursing losses of more than GBP 3 Billion since the IPO post bailout will retain just over 50% but will clearly be hoping that with the Lawrence Stroll backing, Aston Martin will turn the corner and that the DBX, the AM take on the luxury SUV market, will be successful. The 4 litre V8 engine DBX is not likely to be on Greta Thunberg's wishlist and starts with the entry level model at GBP 158,000 which is a bit more than the "basic" Bentley Benteyga and a lot less than the Rolls Royce Cullinane. Aston Martin will be hoping that the DBX's similarity in exterior looks to the Jaguar SUV which costs about 20% of the price will be compensated for new DBX owners by the very plush interior that they will experience. Hmmm.
If you entered this market in 2014, look away now as you probably do not need reminding that property prices have fallen an average of 40% since then. In the past year rental yields have fallen 10% so not much help there and values have fallen 15%. So is it time to buy? Maybe but more likely not as the building boom shows no sign of slowing down which will further exacerbate over supply and likely cause a further fall in prices. But if you fancy it there is a 5 bedroom penthouse overlooking the Palm for sale: in 2014 it was offered optimistically it turns out at AED 17M or USD 4.6M. Now that same penthouse is on offer at AED 7M or USD 1.9M. As ever in Dubai it's worth checking the small print; the service charges include an innocuous looking word: cooling. Those service charges come to AED 200K per annum or USD 54,500! One other thing: there is no beach access which is kind of fundamental for a seafront penthouse…..
Yesterday was the global pop star's 43rd birthday. Surely not,I hear you say! Because she released her first album at the age of 13 in 1990 is why she seems to have been around for the last 30 years. Shakira is the product of a 20th century story: her grandparents were from Lebanon and emigrated to New York. Her parents moved from there to Colombia where Shakira grew up and forged her singing career. Shakira means grateful in Arabic, and her fans most certainly have reflected that by opening their hearts and their wallets with Shakira's net worth now exceeding USD 300 Million.
Discussion and Analysis by Humphrey Percy, Chairman and Founder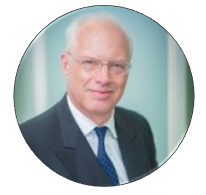 Click Here to Subscribe to the SGM-FX Newsletter