Much will be written interspersed with plenty of handwringing as to how Archegos Capital could have built up leverage to an extent which at present is unknown but is estimated at USD 50 Billion. An estimate of investment bank losses is (currently) tentatively set at USD 6 Billion. How and why? All investment banks offer "prime brokerage" services which work as follows: an asset manager or hedge fund with a credible amount of capital raised from investors, or in the case of Archegos primarily from one investor, approaches a PB and pitches them their business model and strong risk management capability; the undoubted risk management capabilities of the investment bank are assumed to be flawless. Once approved, the asset manager or hedge fund is granted credit and liquidity lines which translates into a leverage ratio on their capital with the proviso that all positions or exposures are reported in real time to the PB. What is not appreciated by those not in the PB market is that the PB has the right to firstly change the leverage ratio by increasing the margins on those exposures with immediate effect and secondly and crucially the PB has the right to take action by intervening and reducing those exposures unilaterally and without the intervention of the asset manager.
This was a lesson that I learnt in the hitherto sunny climes of Bermuda almost 30 years ago when the PB of the hedge fund where I worked decided that they should (because they could) double the margin on the positions that we held in the Indian stock market- overnight. Happily because we held a large supply of US Treasury Bills, we were able to meet that increased margin requirement and therefore there was no call for the PB to intervene and sell our Indian stock market positions.
The unfolding Archegos drama which has much more risk to be unwound, started with Viacom shares initially falling 10% last week which in turn led to an increase in margin calls for Archegos, was then compounded by an increase in those margin levels and was then rounded off by the PB selling assets into a falling market. As with all large funds, and although Archegos is not well known, it is large, they had multiple PBs. The two largest are Nomura and Credit Suisse, but the knock on effect of the sales of stocks and much larger amounts of derivatives has caused a ripple effect on the valuations of all investment banks including UBS, Goldman Sachs and Morgan Stanley. Crucially those PB's have procedures to follow regarding selling down positions when values fall, but they do not include doing so in co-operation with other PB's. This is a big story with plenty of questions and now commercial bank Wells Fargo has become part of the story.
It's cheap and on the back of US and EU sanctions, it's hard for the Iranians to sell. Or rather that is the official line. The reality is that 1 million barrels a day is being sent to China and China is estimated to be benefitting from 30 million barrels in March. To put this in perspective, Saudi Arabia exported 60 million barrels to China in January and February. This is much of the reason behind the fall back of global oil prices in the last few weeks. WTI trading at $60.61.
It was this day in 1967 that Jimi Hendrix had the bright idea of setting his Fender Stratocaster guitar on fire at the Rainbow Theatre, Finsbury Park in London. It was successful but not that successful as Jimi sustained burnt fingers that he had to have treated in hospital. It did not prevent him repeatedly setting his guitar on fire subsequently until his untimely departure on September 18 1970. Here is one of Jimi Hendrix's finest songs, Little Wing from the 1967 album, Axis Bold as Love:
Well she's walking through the clouds
With a circus mind
That's running wild
Butterflies and zebras and moonbeams
And fairly tales
That's all she ever thinks about
Riding the wind
When I'm sad she comes to me
With a thousand smiles
She gives to me free
It's alright, she says
It's alright
Take anything you want from me
Anything
Fly on, little wing
Discussion and Analysis by Humphrey Percy, Chairman and Founder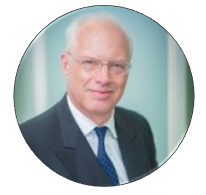 Click Here to Subscribe to the SGM-FX Newsletter