Ukraine and echoes of Ken Dodd
Congratulations to Presidential hopeful Volodymyr Zelensky, a professional comedian with no political experience at all, who won the first round on Sunday. Reminds me of George Carman QC who while seeking to explain to the judge in 1989 that his client Ken Dodd should be acquitted, said: "Accountants often believe they are comedians, but comedians never believe that they are accountants."
Better than expected China and US manufacturing data. Dow jones had a good day up 329 to 26,258. FTSE flat at 7317. WTI oil higher at $61 and gold lower at $1285. Here in the Uk the stalemate in Westminster over Brexit resulted in GBP weakening against ZAR, EUR and USD.
The AUD weakened against the USD on the back of hints of easing by the Central Bank. With Saudi Aramco's forthcoming IPO, for the first time market watchers were able to see just how super profitable this franchise is: net income of $111 billion!
In the midst of hedge funds saying that GBP is simply too hard to trade with the brexit uncertainty, Goldman Sachs have come out this morning to say that GBP is the single greatest buying opportunity as despite the House of Commons being locked with no clear direction, GS believe that they are about to agree on a soft Brexit plus a second referendum plus a customs union, so pretty much everything that constitutes a hard Brexiter's worst nightmare!
The Rolling Stones are postponing their tour due to ill health…must be Keith Richard you might think but no it is time for hugely fit and energetic frontman Mick Jagger to undergo heart surgery even as he sings;
If you start me up
If you start me up I'll never stop….
Discussion and Analysis by Humphrey Percy, Chairman and Founder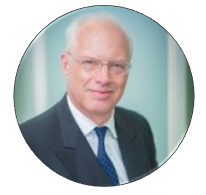 Click Here to Subscribe to the SGM-FX Newsletter