With an absence of liquid London markets and a dearth of political news with President Trump in Iraq, it is a chance to turn to the city of Yiwu in north eastern China. Why and what? This is a city of 1.2 million comparable to our own Birmingham (1.1 million) with an enormous market and more specifically an enormous ecommerce market supplying the likes of Amazon UK and US with goods manufactured in China. With all eyes on a US/Sino trade war one might expect Yiwu to be traumatised as to what might become of their market business. While understandably concerned, Yiwu has a different take on this: instead of sending goods direct to the US, they have developed a cost effective export business to other countries such as Mexico where the goods are then on shipped to the US-job done! So what can we deduce form this? While a trade war is hugely concerning if it were to develop further, there is a separate parallel but nevertheless huge ecommerce market that circumvents national borders and allows consumers to access goods at favourable prices avoiding expensive tariffs. One thing is for sure: those huge container ships one sees with forty foot containers piled up on top of each other delivering every conceivable consumer good to all points of the globe will be busier than ever in 2019.
Yesterday admittedly after some woeful pre-Christmas performances, saw the Dow Jones Industrial Average gain 4.98% or 1086 points-the single largest one day gain EVER! As I have written before get ready for a return to higher volatility in all markets in 2019.
Meanwhile le petit Napoleon himself, President Macron has been forced to cancel his ski-ing holiday in the completely obscure French Pyrenees resort La Mongie and go into hiding such is the strength of feeling that has been ignited by his "progressive" policies. This will mean that his ability to shape the succession politics of the new ECB head will be curtailed and the Finn, Erkki Liikanen is currently in the lead position to be announced on February 15 as the successor to Mr Draghi.
Have a great day!
Discussion and Analysis by Humphrey Percy, Chairman and Founder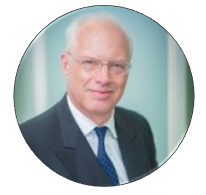 Click Here to Subscribe to the SGM-FX Newsletter