Auto Stock Market Valuations and GBP/EUR

In pole position on the grid is Ferrari whose shares trade at an eye watering 39 times annual earnings. Conversely Mercedes only manages a seven times multiple. This is the landscape confronting VW's Board as they deliberate about listing Porsche which makes up a substantial portion of the VW group profits. The estimate is that Porsche will achieve a multiple of somewhere in the middle between Ferrari and Mercedes despite Porsche producing 300,000 units last year to Ferrari's 11,000. UK buyers of Porsche shares or Porsche cars may feel their pulses quickening if not revving (hopefully not) at the prospect of the best level for the past 5 years with GBP/EUR 1.2070.
Mostly unreported but worrying to the Poles are the strict Covid rules in Poland which up until Tuesday applied to Poles but not to the refugees flooding across the border. While the imperative of offering sanctuary is not in question, the logic that Covid is infectious to Poles but not to Ukrainians is more than dubious-especially in the light of the very high number of infections. USD/PLN 4.33 which is its lowest for a year having been as high as 3.66 just 9 months ago.
Unsurprisingly French bank Societe Generale saw its share price seesawing yesterday due to it having one of the largest exposures to Russia: USD 20 billion. Citigroup in contrast has "only" USD 10 billion. Neither of these banks helped by Norway's Wealth Fund announcing that they were treating all of their Russian assets as worthless. Rouble again at its low point with USD/RUB at 105.50 (for those few able to transact.)
With initial jobless claIms in the US falling to the lowest level this year at 215,000 for last week, the four week moving average of continuing claims fell to 1.54 million which was the lowest since 1970. Further evidence of the US economy getting back to work and adding further weight to the argument for higher rates sooner. EUR/USD 1.1080.
Back in 1982, truly original rock star Frank Zappa's son Dweezil and his daughter Moon Unit formed a band called Fred Zeppelin. Despite the comic element of the names, neither the band nor this song made headway. One can see why:
I'll send ya to a hole
Won't see it come at all
Faded out and into the night
Go out of body, out of your mind
Don't tell me, cause I know
Don't need a pony show
Smoke, mirrors, I'm lost at the light But I'll deliver what you provide
Go out of body, out of your mind
Death march, send the jets
Call in the space cadets
At arm's length, your life in a line Go out of body, out of your mind
I'll send ya to a hole
Won't see it come at all
Faded out and into the night
Go out of body, out of your mind
Have a Great Weekend!
Discussion and Analysis by Humphrey Percy, Chairman and Founder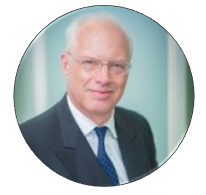 Click Here to Subscribe to the SGM-FX Newsletter