The World's Top Performing Currency is?
In case you had not spotted it, it is of course the Russian Rouble which has been as muscular as Russia's President Putin in 2019. However with a stronger US Dollar battering all emerging currencies, it is likely that the Rouble will lose its crown before the end of the year.
In one of the more unusual decisions at least to an outsider is Boeing's decision to invest USD 20 M in Richard Branson's start up Virgin Galactic- yes that is the same Virgin Galactic that has taken countless investors' money in exchange of reserved seats in a spaceship that not only has yet to be approved to carry paying passengers but also has suffered  a series of tragic and fatal test pilot accidents. Cynics who suspect that this minority investment has been made in exchange for Virgin Atlantic to place orders for Boeing passenger aircraft rather than further Airbuses should be ashamed of themselves. But at a cost of $264.6 million for a single Boeing 787 which is Virgin Atlantic's alternative ride to the Airbus A340 and which is due for retirement at the end of the year, it's not hard to see that a USD 20M investment can be lost in the rounding as marketing costs.
Well deserved award of a Third Michelin Star for the Lecture Room and Library Restaurant at Sketch which offers spectacular food in a stunning setting with peerless service. At £240 for two for the 7 course tasting menu, it needs to be a special occasion, but SGM-FX's wannabee restaurant critic  and bon viveur, Charles is saving up to take his latest squeeze there next week. Get in quick before the effect of that new third Star pushes up the price further! 
Discussion and Analysis by Humphrey Percy, Chairman and Founder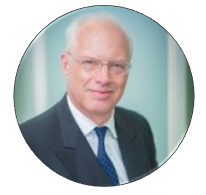 Click Here to Subscribe to the SGM-FX Newsletter