The World's largest fresh produce market: Rungis Market
234 hectares, EUR 9 billion turnover, 1200 companies. Where is it? The answer is just 7kms from the centre of Paris, France. Whether it is meat, dairy, fruit and vegetables, flowers, seafood, horticulture or logistics it's all here under one roof. But….with restaurants and airlines among the many sectors that are not buying, Rungis has swiftly moved to a new model and is now open for the first time to consumers rather than just to the wholesale market.
GBP has been one of the poorest performers of the major currencies in the past month and currently is battling the following: Chartists who are looking at their charts and seeing a double top; money markets that are looking at the real possibility of negative U.K. interest rates; a harder looking Brexit and lastly a strong US Dollar. All in all this points to the increasing likelihood of GBP trading between USD 1.15 and 1.20 in the near future. Fine for UK companies repatriating US earnings but less so for importers of US goods. Consolation at least for all those holiday makers who were contemplating a US holiday this summer but now have no choice in the matter.
Brian Peter George St John le Baptiste de la Salle Eno: Happy Birthday (72)
Or simply Eno as he is known in the world of music. Having cut his teeth in 1971 with Roxy Music where he wowed us all with exciting stuff from his synthesizer, he then fell out with ubercool frontman Bryan Ferry before moving on to record with David Bowie, Robert Fripp John Cale, Phil Collins, Talking Heads, Coldplay and many many others. On the way he coined the term "ambient music" with albums including Airport Music in 1978. Despite selling out in the words of 1970's rock purists, Eno is laughing all the way with a net worth of USD 60M.  Here's a blast from the past from Roxy Music and their 1972 song, Virginia Plain:
Make me a deal and make it straight
All signed and sealed, I'll take it
To Robert E. Lee I'll show it
I hope and pray he don't blow it 'cause
We've been around a long time just try try try tryin' to
Make the big time…….
Discussion and Analysis by Humphrey Percy, Chairman and Founder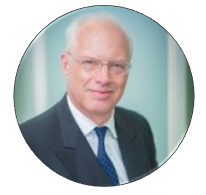 Click Here to Subscribe to the SGM-FX Newsletter