What's safer than a Swiss Bank?
The answer turns out to be a Swiss rock vault carved out of a mountain. Bruega Mega Safe are offering clients ready to spring a minimum of $500,000 for a space in the vault that will be the size of 10 football pitches and will house gold, art, jewellery, vintage cars and cash. 25 miles south west of Lucerne, the treasure chamber will be ultra secure at a humidity level of 40% and a constant temperature of 12c. Wine buffs among you will immediately recognise that temperature as being the ideal level for long term wine storage. SGM-FX's Graham is over the moon having saved himself almost $500K with the savvy purchase of a Eurocave wine fridge for his garage. Plus of course when he fancies a bottle of Blue Nun he won't have to fly to Switzerland.
Win win!
Renda Segura: The Airbnb Solution.
This is Portugal's answer to what will happen to what is politely called the short term rental market and less politely by neighbours in most capital cities, as "bloody Airbnb." Post pandemic, that market at best is vastly reduced. What to do for those who have come to depend on this income? Landlords in Portugal are being offered long term rental deals to address municipal housing needs by local government. While rents will be lower, they will be assured and will not incur the costs associated with short term rentals. Better still the rent will be coming from local government. The renda segura model may well be adopted by other countries which will benefit both landlords -and very probably their neighbours.
July 13: International Puzzle Day
Established to celebrate the birth of Erno Rubik who was born this day in 1944 and was the inventor of the Rubik Cube which was the craze in the 1980's. Some of us never quite got the hang of it but no doubt evergreen Shakespearian actor Sir Patrick Stewart who is 80 today would have mastered it with no trouble in his space traveller role as Captain Luc Pickard in Startrek. May the force be with him for many years to come!
It's only been 6000 years but in 2022 a small herd of European Bison will be re introduced into south Eastern England in fact in the County of Kent near to the A2 the old Roman road from Dover to London. SGM-FX's Head of Operations, Jamie who lives nearby to the Blean Wilder Project is already dusting off his chaps(cowboy trousers for the uninitiated) and is re-running his back catalogue of John Wayne movies. Worse still he can be heard humming Home on the Range:
Oh give me a home where the buffalo roam,
Where the deer and the antelope play,
Where seldom is heard a discouraging word,
And the skies are not cloudy all day.
Home, home on the range,
Where the deer and the antelope play,
Where seldom is heard a discouraging word,
And the skies are not cloudy all day.
Where the air is so pure, and the zephyrs so free,
The breezes so balmy and light,
That I would not exchange my home on the range,
For all of the cities so bright.
Discussion and Analysis by Humphrey Percy, Chairman and Founder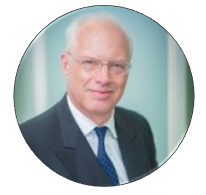 Click Here to Subscribe to the SGM-FX Newsletter