Is this week(finally) the decisive week for Brexit?
Markets have been here before -hence GBP having given up ground in the past week- but on the grounds of time elapsed alone, both stale Bulls and Bears as to the outcome of the Brexit negotiations look as if their Christmases may come early this week, or……. alternatively, not. At least the negotiators are now all in the same place as of yesterday: London. Although the level of white sound(designed to block out conversation) is as high as ever from both sides. EUR still looking firm and versus USD reached through the important psychological barrier of 1.20 over the weekend. NYMEX WTI oil at $45.53 on Friday night. FTSE100 at 6367 despite a downbeat outlook from Chancellor Sunak last week. The problem he has, is to convey the seriousness and size of the UK's indebtedness while at the same time encouraging business and consumers to invest and spend. It is fair to say that Sunak managed the first bit but fell down on the second.
We read all the time about how a significant proportion of the population in all countries are sceptical that vaccines are safe-whether that translates into refusing to be inoculated when Covid vaccines become available is another matter, but certainly the suggestion is that those numbers are also large. Most sceptical country in the world is France, with 33% believing that vaccines are not safe. Surprisingly of the Western nations the Swiss with all their health clinics are next with 22% followed by the pigeon fancying Belgians with 21%. The USA sceptical percentage is 11% which we should remind ourselves means 33 million people, the UK 9% and South Africa just 3%. It is safe to assume that the other Asian countries which have all put in the best global anti Covid performances will be in the same camp as Malaysia, Singapore and Thailand which are all 97% believers.
Head and shoulders above the rest of the top 20 stand the Ambani family of India with their wealth at $76 billion and owners of Reliance Industries. In second place is the Kwok family of Hong Kong that own Sun Hung Kai Properties and are worth $33 billion.In third place is Dhanin Chearavanont of Thailand whose Charlene Pokphand Group is worth $32 billion. In total the top 20 families control $463 billion and their influence stretches from Japan to Indonesia in Asia and to all corners of the world given the nature of their various global businesses.
Californian rock band, the Eagles were formed back in 1971 and the two best known members Don Henley and Joe Walsh are still at it almost 50 years later. Their first Number One was in 1974 and was one of many hits enjoyed by the band who have all individually done good; drummer Don Henley is worth more than $250 million and even in 2020 the Eagles have managed to gross $41 million.
Best of My Love:
Every night I'm lying in bed
Holding you close in my dreams
Thinking about all the things that we said
And coming apart at the seams
We try to talk it over
But the words come out too rough
I know you were trying
To give me the best of your love
Beautiful faces and loud empty places
Look at the way that we live
Wasting our time on cheap talk and wine
Left us so little to give
That same old crowd
Was like a cold dark cloud
That we could never rise above
But here in my heart
I give you the best of my love
Discussion and Analysis by Humphrey Percy, Chairman and Founder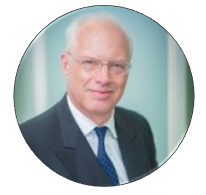 Click Here to Subscribe to the SGM-FX Newsletter