With the news that the UK will hold EU Elections on 23-5-19, while discounted, GBP nevertheless sold off to close last night on the lows of the day. No news on a deal between the Government and the Opposition-yet. ZAR volatile in advance of the South African election today. Oil sharply lower at $61 and global equity markets all lower.
The British Empire: 1920 versus 2020
When was The British Empire at its peak and how large was it? Almost exactly 100 years ago in 1920 the British Empire comprised 23.84% of the surface of the Earth or 35.5 million square kilometres. To put that in perspective, the surface of the Moon is 37.9 million square kilometres so Britain controlled pretty much 93% of the surface area of the Moon-next time there is a full Moon and a clear night, take a look. For all you Patrick Moore wannabees out there, that is twice the surface area of Pluto.   How does that compare to the other Empires that the World has seen in the past two thousand years? Well the British Empire is not only the largest, but it is the largest by a long long way. In second place is the Mongol Empire which despite Genghis Khan's efforts amounted to 16.11% of Earth; in third was the Russian Empire which at its height was 15.31% under Peter the Great; in fourth position was the Spanish empire at 9.2%; and after the Umayyad, Yuan and Qing dynastic empires in 8th place comes France under Emperor Napoleon himself. Logistically, militarily and politically Britain for the preceding two hundred and fifty years had amassed the requisite skills and culture to pull this off. So much of the UK's history and DNA is formed from this achievement and we must hope that there remains some vestige of self-respect in the political establishment to ensure that the UK emerges from the European Union with its reputation if not intact, definitely not in tatters.
With only six weeks until Glastonbury and Kylie not just headlining but calling for all of her fans to wear gold hotpants, just like her own tiny ones, SGM-FX's Graham fresh from karaoke success in Marbella last weekend, is just wondering whether his still fit… deep breath on many fronts!
Discussion and Analysis by Humphrey Percy, Chairman and Founder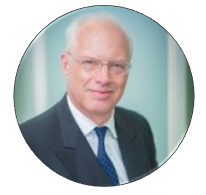 Click Here to Subscribe to the SGM-FX Newsletter