In case you have asked yourselves what the world's most populous nation, China get up to over their New Year, there is quite a prescriptive programme!
With Asia celebrating Chinese New Year on the eve of the Year of The Pig, markets have seen GBP weaken by a further 0.5 cent against both the USD and EUR and Brexit pressures remain with focus on a solution to the Irish border backstop mechanism. The FTSE has rallied to 7168. The market has not liked the look of the UK service sector and considers it to be stagnating. UK Retail Sales while up at+1.8% Year on Year is not considered to be the sign of a pick up as the belief is still that there will be further bad news on the High Street and implicitly closures and liquidation. Not even the touted idea of Stuart Rose as ex-Chairman of Ocado deciding to put Ocado in his M&S shopping basket was enough to add anything other than to Ocado shares which are just over £10.
No economic releases are due out in the Eurozone and the UK today. US Trade figures will be out later and are expected to show a large deficit. In Australia overnight the Central bank Governor has announced that the next move in AUD interest rates is likely to be downwards and as a result the AUD has weakened sharply.
Last but not least to return to the theme of the UK retail scene: as a sign of the UK High Street's poor health, yesterday a shopping centre in Kirkaldy, Scotland was put up for auction with a reserve price of just £1. A few years ago it was valued at over £10 Million. Sale price? £310,000 or just 3.1% of that earlier valuation. Time to go shopping?
Discussion and Analysis by Humphrey Percy, Chairman and Founder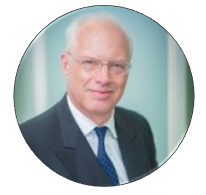 Click Here to Subscribe to the SGM-FX Newsletter