Mexican Peso and Markets Round Up
President Andres Manuel Lopez Obrador of Mexico not only believes but the market believes that he will pull off what most thought to be unattainable-namely no tariffs between Mexico and the USA and all by June 10 ie this coming Monday. The Mexico Peso has performed best of the major market currencies on the back of this expectation.  Elsewhere oil is steady, equity indices are all green which makes a refreshing change from the sea of red in the past week. Gold firmer at $1328. GBP is steady-I would not dignify it by describing it as stronger-on the lack of any hard news on Day 2 of POTUS in the UK and the start of the inevitable Hokey Cokey that is the Conservative leadership contest. Jeremy Hunt is rumoured to be in discussions for a place in next year's Strictly but is putting that down to Michael Gove spinning stories.
With not one but two band members celebrating birthdays in the past couple of days, Charlie Watts 78 and Ronnie Wood 72, it is worth remembering just how long the Stones have been big and more to the point earning big. The happenstance that saw Dartford boys Mick and Keith start talking about Muddy Waters when they met in the street in 1962 all those years ago has seen many many hundreds of millions if not multiple billions of GBP, USD, EUR, Yen and indeed just about every other currency revenues from albums, performances and of course merchandise as they have crisscrossed the world.
Unlikely you may think but our earlier rabid bat story provoked postbag from Florida where earlier in the week a 76 year old woman was confronted by a 3.5 metre alligator in her kitchen. Sportingly she described it as having a beautiful face….. well that was before the trapper arrived to capture it when in the ensuing struggle the gator broke a number of her stock of red wine bottles. Then she was less enthusiastic. With the USD strengthening against the EUR on the back of less than positive Europe wide election results, she can at least afford to replace them with some decent French plonk!
Discussion and Analysis by Humphrey Percy, Chairman and Founder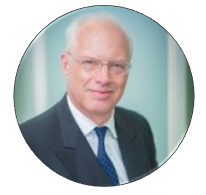 Click Here to Subscribe to the SGM-FX Newsletter