SGM-FX veteran Graham exhausted with trying to explain Brexit to his clients over the past 3 years has asked me for 3 examples of things that had taken less time to accomplish (NB accomplish….!) and here they are:
Building the Titanic( 2 ¼ years)
Flying the 35 million miles from Earth to Mars ( 10 months)
Building the Eiffel Tower (2 years)
Crude oil increased in price to the high of the year at $62.58 on the back of power cuts in Venezuela affecting output, reduction in supply from Saudi Arabia and lower US production. News in that China and the US have resolved most issues in the way of a trade deal sent Asian stock markets higher. US Treasury bond yields rose to 2.5%. The USD weakened marginally against all currencies and the EUR index strengthened 0.2%. GBP weakened initially on further uncertainty and Theresa May agreeing to meet Jeremy Corbin to try and find a way through the impasse. The European response? A NoDeal Brexit is more likely than THAT making progress. Gold little changed at $1292.
Discussion and Analysis by Humphrey Percy, Chairman and Founder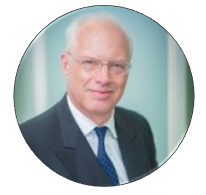 Click Here to Subscribe to the SGM-FX Newsletter