UK Passports and US versus Europe
This may have passed you by but in case it has not: the UK is a member of the 6 month club which allows nationals of countries such as the UK to visit the USA with only the unexpired time necessary for the trip. Now for Europe: in the event that the UK exits the EU without agreeing a deal, periods of less than SIX months unexpired on a passport will mean that the holder will NOT be permitted to enter the EU. So if like me your passport expires next summer and you plan to enjoy a European visit in the first six months of 2020, you will be unable to do so starting January 1 2020.
So apply early to UKPA and load up your SGM-FX Prepaid Currency Card for a hassle free time.
Pilfering Pistacchios: it's not just nuts…
Our recent account of both strawberry field and grape vineyard heists in Germany have opened the floodgates from our Italian readers who have not been slow in coming forward to let us know that when it comes to top class agricultural rustling, Sicily leads the way. The most highly prized pistachio in the world is the pistacchio verde di Bronte where 7400 acres on the slopes of active volcano Mount Etna produce 1% of the global production each odd numbered year i.e. 2019. So what? I hear you ask. Well: Sicily's green gold as the pistachio verde are known, are worth more than twice the amount of the two largest producers the USA and Iran. Sicily's green gold nut fest attracts the attention of well organised thieves and has Inspector Montalbano's colleagues scratching their heads. The solution for 2019 are helicopter carabinieri patrols to supplement Bronte's finest monitoring the plethora of roads around Mount Etna in their Fiats.
How to lose a EUR 45M 43.5 carat Diamond: Unlikely story of the week.
Step One: take it with you to the excellent Hotel Warwick in Rue de Berri, Paris and hand it to two Russians claiming to be jewellery experts. Step Two: Take it back from the "experts" in a closed case without checking it. Marie-Madeleine Dioubate of Guinea then phoned the gendarmes and explained that when she opened the case, she discovered that the gem had been replaced with an imitation. Inspector Clouseau on the case. An early result not anticipated.
Discussion and Analysis by Humphrey Percy, Chairman and Founder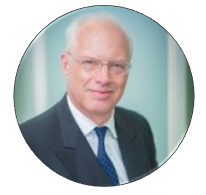 Click Here to Subscribe to the SGM-FX Newsletter