Numbers have dropped markedly for Brits emigrating to Australia down from an average of 49,000 a year to 30,000 -which is still approximately twice the number emigrating to Spain each year. Despite the AUD being weaker, this is blamed on GBP having weakened versus AUD from 2.50 to 1.85 and the Oz housing market not being such a bargain for British emigres as it once was. However for those many thousands still heading Down Under, the need to get the timing and execution of their currency conversion has never been greater.
For those of us who are attempting to make some sense of the markets that in the case of GBP continue to be moved mainly by news headlines more than economic fundamentals, yesterday was another febrile day in Westminster. GBP unsure what to do decided that a possible longer extension and the DUP not agreeing to support the Prime Minister was better than vice versa. While others looked on this as merely a postponement of the reckoning, traders shrugged and GBP strengthened against ZAR, USD and EUR.
Commodities: WTI Oil still a shade under $60 having enjoyed its strongest month for some time. Gold steady at $1320.
Currencies: NZ Dollar: The Kiwi fell sharply following the NZ Central bank governor joining other central banks in a dovish shift.
Equities: FTSE 7220, Dow 25657. Equity markets marking time awaiting news on a Sino-US trade deal..
I0 year Govt Yields: US 2.39, Germany- 0.04, UK 0.99, France 0.47, Italy 2.45, Japan -0.06
China +Artificial Intelligence +5G
China sees the AI industry as the next great opportunity and has estimated its size as $1Trillion. Additionally China is leading the race in 5G technology. 5G is not just faster than 4G which it definitely will be(!) but will have much greater capacity for data, much reduced lag times and will affect every aspect of our lives in cars, factories, smart homes and robots and consequently vast strides in Artificial Intelligence.
Timing wise next month April 2019 sees the first release for commercial deployment of 5G and a year later in April 2020 will see it starting to be rolled out for wider usage. What does this mean to all of us? Well 4G has latency ie time to send a message from sender to receiver at 30-70 milliseconds while 5G will be less than 1 millisecond!
Discussion and Analysis by Humphrey Percy, Chairman and Founder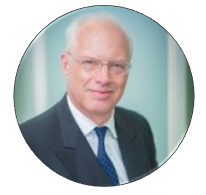 Click Here to Subscribe to the SGM-FX Newsletter