With US officials now playing down the likelihood of a US-China trade deal at the forthcoming G20 at the end of this week, there are two takeaways for seasoned market watchers: first there is little likelihood of a trade deal given the well known entrenched positions of the protagonists and second the USA does not want to risk further egg on its face after the fiasco last time markets expected a deal only to have those expectations crushed. Maybe just maybe the G20 is in fact a more positive pitch for the USA and China than markets expect. With the USD having sold off and stock markets sharing that pessimism, there is room for surprise and upside: hold the front page!
That engine of growth and prosperity and home to 1.4 billion people has woken up to the events and threats in the Gulf of Arabia with a rude shock: 84% of its oil is imported and 63% of its oil comes from the Middle East and through the straits of Hormuz…If you are struggling to understand why PM Modi might be having sleepless nights over this, bearing in mind that that oil will still flow to some degree and that India will no doubt source alternative supplies, get this: India has only 9 days of reserves. Now THAT is a statistic. Watch the Indian Rupee digest that- in addition to the other challenges it has with unemployment and a stuttering economy (by their standards).
Beware the latest version of the WT20 guide-great if you are a restaurant that is featured but for the dining public it is just as likely to mean grossly inflated pricing and not necessarily the best of experiences. What is striking is the inclusion of some restaurants and the exclusion of many other in our opinion at least, better ones!
However hats off to the Menton, France restaurant Mirazur which has 3 Michelin Stars, the most stunning view from its terrace and several menus which while dear look to be fair value for the restaurant voted the very best in the World!
Bon appetit!
Discussion and Analysis by Humphrey Percy, Chairman and Founder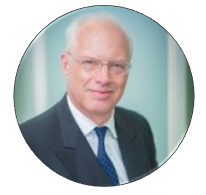 Click Here to Subscribe to the SGM-FX Newsletter