Selected by the Conservative Party to deliver Brexit it is now down to Boris to put the Boris factor into Brexit- and deliver. GBP unchanged pro tem and the wider market watching this morning for his cabinet appointments which will be the first signs of intent-and ability.
Gold at $1426 a 6 year high on the back of low and lower still to come USD rates plus global tensions especially in the Gulf. The new Shanghai tech focused Star market is roaring on as investors rush to get in on the latest Chinese rage. Like all rockets, the tendency is to fall back to earth…see below.
If anyone had any doubts about India joining the elite group of globally leading nations, the expenditure of $140M on an unmanned rocket named Chandrayaan 2 should dispel those. The mission is to land a vehicle on the moon and reach the as yet unexplored South Pole. It is 11 years since Chandrayaan 1 set off and all being well it will be champagne and chapatis all round in early September when the latest symbol of India's virility and muscle gently settles on the surface of the moon. To avoid disappointment, train your telescopes to see a (virtual) Manish on the Moon!
So farewell to one of the world's great modern architects on Friday. From London's Canary Wharf to One Park West in Liverpool to the Petronas Towers in Kuala Lumpur, the US embassy in Tokyo and many many more iconic buildings, the distinguished Argentinian architect left his stamp across the globe. A true world visionary who built a global practice. Hats off to CP!
Considered first class letter in the Financial Times from UK retired General Jonathan Shaw who remains one of our brightest and most cerebral military intelligence assets: seek diplomatic solutions rather than military confrontation and avoid getting sucked into US belligerence. It has to be said that markets have NOT priced in an escalation in the very serious situation between Iran and the West.
Discussion and Analysis by Humphrey Percy, Chairman and Founder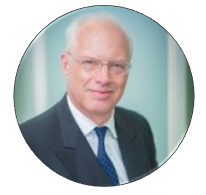 Click Here to Subscribe to the SGM-FX Newsletter