Employment figures yesterday showed that 32.6 million were employed and 1.36 million unemployed representing 4% of the working population which is the lowest since 1975. Weekly earnings increased by 3.4% for the year to Dec 2018 and was the highest increase since 2011. Apart from demonstrating the ongoing strength of the employment market, inflation watchers will be watching the earnings growth trend carefully.
GBP rallied sharply against the USD and EUR in the course of the day on the back of optimism that the Brexit stalemate could end shortly. This new found optimism also boosted the EUR versus the USD. 10yr UK Govt bond yield was steady at 1.17%.  FTSE weakened by 0.5% to 7179 and WTI oil steady at $56
Robots and Artificial Intelligence: Citizen A.I.
As highlighted in our Daily Briefing ten days ago, part of our future will be heavily dependent on Robotics and Artificial Intelligence. 
By way of illustration: Just near Mount Fuji in Japan is a factory full of yellow robots making more yellow robots. There is no light, heating or air con as robots don't need any of those-nor do they need coffee or lunch breaks. 24/7 Fanuc Corporation produce robots-10,000 per month with the capacity to increase to 30,000 per month. More and more yellow robots rolling off the line…
McKinsey predict that 30% of activities in 60% of all occupations are automatable. That means that coming to a desk near you at some point will be a "cobot" or collaborative robot. One robot in an office can do the work of 2-5 humans. 
Citizen A.I. Is the working title for the programmed "cobot" that may soon be sitting at the desk next to your own.
If it all sounds a bit futuristic, think again, that future may be closer than you think. Watch out for Robert the Robot as Citizen A.I. may come to be known by his workmates!
Discussion and Analysis by Humphrey Percy, Chairman and Founder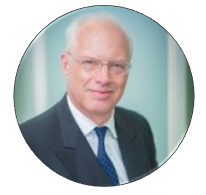 Click Here to Subscribe to the SGM-FX Newsletter