We have written previously about the low level of exchange rate volatility in the past year and it is now official: exchange rate swings are at a low for the past 5 years. Euro/USD 3 month volatility is running at a third of the norm over the past 18 years. The closely watched benchmark of EUR/USD has traded in a 4 cent range in the past year. GBP/USD is showing the same calm despite the torrid political shenanigans over Brexit and the Conservative party leadership contest which would normally be more than enough to move the market sharply and frequently. USD and GBP both slightly weaker overnight: GBP on no news Brexit and USD on what POTUS is contemplating giving to the Chinese on trade.
996 versus 945: What DOES this mean?
Answer: Asia versus the old world typified by France. Jack Ma the founder of Alibaba, the Chinese Ebay espouses working from 9AM to 9PM 6 days a week, hence 996. On the other hand the law in France is a max of 35hrs a week or….9AM to 4PM or…. 945…! Jack Ma is worth $40billion and his company just short of $500billion. Enough said…
Or rather not…as it now turns out the most famous ring of stones built in 3000 B.C. was constructed by Neolithic man whose roots are confirmed as being Anatolian (modern day Turkey.) The migrating Anatolians set off in 6000B.C. along the Mediterranean coast and up through Western Europe arriving in Britain in 4000 B.C. After a further 1000 years of gathering wild plants and fishing, the Anatolian Neolithic Brits turned their hands to construction: Stonehenge. SGM-FX's James is currently stocking up his camper van for the Stonehenge summer solstice on June 21 and is looking forward to the normal modern Druid fare of big cigarettes and rough cider.
Following this Stone Age Stonehenge breaking news…Who's for a kebab? James?!
Discussion and Analysis by Humphrey Percy, Chairman and Founder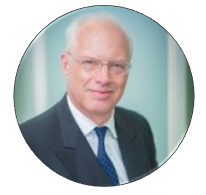 Click Here to Subscribe to the SGM-FX Newsletter