Currency Markets: Over and Under
That unlikely fx guru President Trump has hit unerringly on a "truth" which funnily enough that political currency tailgater the IMF has concurred with: the EURO is undervalued by according to Bloomberg 22% and the infamous Big Mac Index by 15%. Taking a look at the reasons for the EURO's value today we are not at all convinced that the market has it wrong: unemployment, zero growth, ageing population, politely discord, immigration….shall we go on? Could it be that POTUS is using his undoubted tweeting power to talk the EURO up and the USD down for his own political re-election ends? Hmmmm.
GBP by the way is 14% undervalued but we've all know why that is, don't we?! And is it?! So what currencies are overvalued? Answer: the Norwegian Krone 17% and the Swiss Franc 15%. Could it be oil, net per Capita wealth and political stability that the market is valuing? I would think so. And incidentally the Swiss Franc has been consistently over valued on the Big Mac Index for the last 30+ years. Funny old world!
For passengers on the Manchester to Islamabad Pakistan Intl Airlines flight yesterday it was a much longer journey than scheduled after a female passenger mistook the emergency door for the lavatory door while the plane was still on the tarmac: after the emergency shute was deployed and then after a further 8 hours….the flight took off from Manchester.
Probably a bit of an atmosphere in the cabin…never mind the lavatory! After initially weakening by 0.5% during this episode, the Pakistani Rupee rallied and returned to its previous level versus GBP. As ever the currency market remained unimpressed- never mind shaken or stirred.
Second hand motors-Dubai style
Last night brought news of the largest repossessed and abandoned luxury car pound in the world in the UAE state of Dubai: Rollers, Lambos, Ferraris, Aston's, Bentleys- the list goes on following high flyers reconnecting bumpily with earth and being forcibly separated from their individual luxury rides.
All lie in the desert awaiting new owners to love and cherish them.
SGM-FX new to the Customer desk Sam is studiously comparing prices in his Exchange and Mart and trying in vain to live up to his name to find a second hand fire engine. Bad luck Sam, that's one item not on the inventory list.
Discussion and Analysis by Humphrey Percy, Chairman and Founder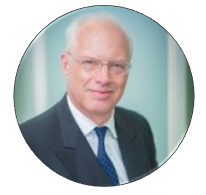 Click Here to Subscribe to the SGM-FX Newsletter