Despite the global chip shortage affecting not just VW but all car manufacturers, VW is sticking to its 2021 profit forecast. Despite lower production, VW will be able to make up the deficit by selling off inventory and still produce 800,000 vehicles which will deliver an operating profit margin of between 5.5% and 7%. 6 months ago the VW share price stood at EUR150, but yesterday it was at EUR 223 and an almost 50% gain for its investors over that period. In the past 20 years the VW share price reached a high of EUR 250 in March 2015 from which it came within a whisker in April this year.
Further pressure on the sector as it battles post Covid reduced footfall plus a lack of staff with news that McDonalds is looking to open 50 new outlets in 2021 and to create 20,000 new jobs. Not content with that, McDonalds plans to add a further 100 new sites in the next 2 years. Currently McDonalds employs 130,000 in the UK and Ireland in its 1400 restaurants. There is currently a vacancy rate of 9% in the UK hospitality industry which translates to 188,000 workers being needed. This must surely put upward pressure on wages in the UK hospitality sector and consequently to the cost of dining out.
As most people suspect if they do not actually know, Amazon and Apple are the two most valuable brands in the world. But what is happening elsewhere? In short it's a largely but not exclusively a Chinese story. Readers who have been privileged enough to attend a Chinese banquet will have been pressed to sink shots over toasts of the acquired taste of a Moutai; the alcohol maker is in 11th place and is worth $109 billion. Internet company Meituan is at 34th place and is worth $52 billion; video sharing social network TikTok in 45th position is worth $44 billion; farm produce platform Pinduoduo at 81st place and worth $22 billion. In case you are wondering the most valuable European brand is Louis Vuitton which is in 21st place. European brands used to make up 22% of the top 100 brands versus 20% just 10 years ago.
It was this day in 1979 that progressive rock English band Supertramp soared to the top of the US charts with this album which had no less than 3 top 20 songs on it. Here is one of their best, The Logical Song:
When I was young, it seemed that life was so wonderful
A miracle, oh it was beautiful, magical
And all the birds in the trees, well they'd be singing so happily
Oh joyfully, playfully watching me
But then they send me away to teach me how to be sensible
Logical, oh responsible, practical
And they showed me a world where I could be so dependable
Oh clinical, oh intellectual, cynical
There are times when all the world's asleep
The questions run too deep
For such a simple man
Won't you please, please tell me what we've learned
I know it sounds absurd
Please tell me who I am
I said, watch what you say or they'll be calling you a radical
Liberal, oh fanatical, criminal
Won't you sign up your name, we'd like to feel you're acceptable
Respectable, oh presentable,…
Discussion and Analysis by Humphrey Percy, Chairman and Founder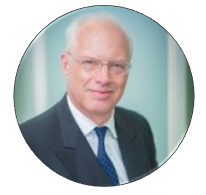 Click Here to Subscribe to the SGM-FX Newsletter