Today is a holiday in the London market, but SGM-FX is working a full day and is ready to provide a full service for our clients despite all banks being shut.
We are now seeing fashion sales beginning to pick up again -but online obviously. H&M in Germany and Zara in Spain are both reporting earnings improvements as Europe's beleaguered locked down followers of fashion bored with everything really, reach for their credit cards. Not such good news for those luxury brands that have no good news and predict falls in revenues of 60% which given their much higher cost of sales, spells plenty of red ink on their bottom lines.
Co-founder Florian Schneider-Esleben departed for the big synthesiser in the sky this week at the too early age of 73. 70's boppers will recall chucking themselves around of a night to the leading electronic band of the time's Autobahn, but it is Trans-Europe Express that wins the plaudits for the best Kraftwerk song of all. Here are the lyrics(in full)- you had to be there(honest)
Trans Europa Express
Trans Europa Express
Trans Europa Express
Trans Europa Express
Rendez-vous auf den Champs Elysees
Verlass Paris am Morgen mit dem TEE
In Wien sitzen wir I'm Nachtcafe
Direkt Verbindung TEE
Wir laufen 'rein in Düsseldorf City
Und treffen Iggy Pop und David Bowie
Trans Europa Express
Here's wishing you a healthy and happy VE weekend!
Discussion and Analysis by Humphrey Percy, Chairman and Founder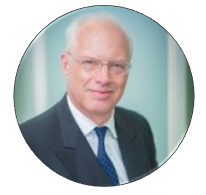 Click Here to Subscribe to the SGM-FX Newsletter