As Brits approach the end of the year, it is traditional to start thinking about next year's foreign holiday. There are two drivers, firstly the buying power of GBP and secondly the value for money at the various destinations. Leading the pack for positive exchange rate movement since the start of the pandemic is the biggest bargain which is Turkey, followed by Jamaica then Mauritius and Kenya. When you get to the destination, costs are lowest in Bulgaria, then Turkey, Portugal, Bali, South Africa, Czech Republic and Spain. Clearly while some of the above look like bargains, there is the matter of getting there, but despite that, for winter sunshine Mauritius and Kenya look like the standouts. So load up your SGM-FX currency cards with GBP and EUR and get booking!
Having spent more of 2021 below $1800 than above it, Gold currently stands at $1817.
Silver at $24.16 conversely has spent more of the past year above that level than below it. The logic for the current bounce in the gold price is that gold is often seen as an inflation hedge and with the strong job figures last week, the assumption is that the US economy is strengthening which will lead to further inflationary pressure. Just as a reminder the 2021 high for gold was recorded on January 3 at $1941, so the price has a way to go before strong conclusions can be drawn.
Bad luck for those under pressure husbands looking to buy their significant other a bijou gift for Christmas from one of the brands: on Friday night Chanel marked up some of their already pricey handbags by 10-15%, a move that is expected to presage rises across the sector given that all luxury good share prices took heart and rose. I suppose that as an alternative, a useful (British made) kitchen appliance is out of the question?!
On Friday evening Shake Shack (SHAK) roared up from $78 to just under $100 before closing at $90.97. This 19% rise was prompted by Q4 sales looking as if they will breach the $1 billion mark. That is a lot of burgers, salads and juices but with the return to work and the rollout of more outlets in suburban locations, the health of the recovery looks strong. The target price for year end is now $100 with a fair value of $83 from some analysts, so if one believes the story, it is a case of buying on a dip back towards $80 rather than joining in at $90.
Exactly a year ago today, pop fans were wowed by the release of Kylie's 15th album, Disco which the pop princess herself dubbed as "disco for grown-ups." Made during Lockdown One, Disco has it all for Kylie fans, although less kind listeners wonder at the sheer chutzpah of releasing this album where large parts of it reflect the pop pixie's voice as being missing in action. As a reminder of happier times, here is a very much more memorable and lucky for both Kylie and her fans number from 1987: I should be So Lucky:
In my imagination
There is no complication
I dream about you all the time
In my mind, a celebration
The sweetest of sensation
Thinking you could be mine
In my imagination
There is no hesitation
We walk together hand in hand
I'm dreaming
You fell in love with me
Like I'm in love with you
But dreaming's all I do
If only they'd come true
I should be so lucky
Lucky, lucky, lucky
I should be so lucky in love
I should be so lucky
Lucky, lucky, lucky
I should be so lucky in love
It's a crazy situation
You always keep me waiting
Because it's only make believe
And I would come a-running
To give you all my loving
If one day you would notice me
My heart is close to breaking
And I can't go on faking
The fantasy that you'll be mine
I'm dreaming
That you're in love with me
Like I'm in love with you
But dreaming's all I do
If only they'd come true
I should be so lucky
Lucky, lucky, lucky
I should be so lucky in love
I should be so lucky
Lucky, lucky, lucky
I should be so lucky in love
Discussion and Analysis by Humphrey Percy, Chairman and Founder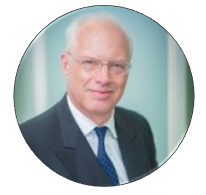 Click Here to Subscribe to the SGM-FX Newsletter