Unemployment claims up 29,000 and higher than expected started the wobble which was then compounded by a Federal Reserve Governor stating that despite the labour market self evidently cooling, there was no prospect of there being a respite in the rate rising agenda. WTI oil at $88.24 due to the much larger cut in OPEC oil production looking more likely. USD back in the driving seat and USD/JPY 145.00.
GBP had been looking fragile ie not out of the woods but steady-ish until two things happened: first Fitch cut its ratings on UK government debt on Wednesday night and then as referenced above the likelihood of a flattening in the trajectory of US rate increases evaporated. USD rampant and GBP/USD consequently suffered and down to 1.1145.
In April when Elon Musk bid $54.20 per share or $44 billion for Twitter, the banks and other Silicon Valley backers were queuing up to finance up to $12.5 billion with the balance being provided by EM secured principally against his Tesla stake. That was April. Liquidity is somewhat different 6 months later. Worth noting that the renewed offer is subject to the debt financing being in place. Otherwise that agreed $1 billion break fee will be back on the table.
The 3 banks being Barclays. Morgan Stanley and Bank of America that in April offered to put up $2.5 billion each have declined to comment, but that amount of liquidity is much greater an ask in October than it was in April.
With Sydney experiencing its wettest year since 1858, 2.2 meters of rain has already fallen with more on the way. Aussie similarly soggy.
USD/AUD 1.5590.
It was of course at this time in 1985 that this number captured the spirit of the time for Mick Jagger and David Bowie who in addition to being close friends were rumoured to have both complicated and intertwined relationships even in those more innocent times. Here it is:
Ok, talk to you
South america, australia, france, germany, uk, africa
Calling out around the world
Are you ready for a brand new beat
Summer's here and the time is right
For dancing in the streets
They're dancing in chicago
Down in new orleans
In new york city
All we need is music, sweet music
There'll be music everywhere
They'll be swinging, swaying, records playing,
Dancing in the street, oh
It doesn't matter what you wear, just as long as you are there
So come on, every guy, grab a girl, everywhere, around the world
They'll be dancing, dancing in the street
It's an invitation across the nation, a chance for folks to meet
They'll be laughing and singing, music swinging
Dancing in the street
Philadelphia, pa
Baltimore in dc now
Don't forget the motor city
On the streets of brazil
Back in the ussr
No matter where you are
All we need is music, sweet music
There'll be music everywhere
They'll be swinging, swaying, records playing
Dancing in the street, oh
Have a Great Weekend!
Discussion and Analysis by Humphrey Percy, Chairman and Founder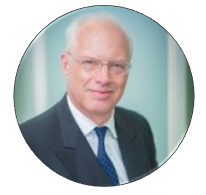 Click Here to Subscribe to the SGM-FX Newsletter