Shock horror: rates go up sharply and then chattering/scribbling market analysts are surprised that unemployment claims rise unexpectedly. That's exactly what happened yesterday when initial unemployment claims rose to 235,000 for the week to July 2. USD riding high at USD/JPY 135.90.
Post PM resignation(more than enough said already but raised on 8-6-22 by SGM-FX following 148 of his own MPs voting to remove Boris Johnson) the question is what happens next? Particularly poor analysis from many commentators mainly because they have no real experience(who has?!)of the current multiple challenges faced by HM Government. However all that Daily Brief readers need know is that there is no time for a protracted leadership process given Recession, Inflation, Labour disputes and Russia. Ben Wallace looks the early favourite followed by Penny Mordaunt. That says it all: unflashy safe pair of hands needed to lead Conservatives into next General Election. Unconvinced? This may help focus minds:
GBP/USD 1.1950
Asking staff to take a 10% pay cut during Covid then explaining it was not being corrected despite 10% plus inflation and loading it with redundancies might seem like Management 101 as in how not to manage, but BA after announcing 10,300 flight cancellations, multiple route withdrawals and other beastliness to both customers and staff seemed surprised to be faced with a strike of LHR check in staff. At the 11th hour they have come up with an improved pay offer. The miracle and, hats off to those long suffering loyal employees? BA staff are listening.
Any lingering doubts that the Malta economy is super hot are dispelled by two key facts that have emerged this week while we have been running up the SGM-FX flag in this the smallest state in the EU: first there is almost 100% employment which makes recruitment a challenge. Secondly the housing market is very strong: a crane count which is the definitive indicator of economic heat was difficult due to the Valletta view being clustered with cranes. I gave up at 28 just in a small slice of the Sliema/St Julian's skyline.
Yes it was this day 19 years ago in 2003 that improbably you might think, but one of Elvis Presley's teeth was posted on EBay for sale. For that the buyer would in addition to an Elvis gnasher get a lock of his hair from when he was shorn upon joining the US army plus a copy of Love me Tender. History does not relate what happened in the auction subsequently but the opening bid?
USD 100,000! Here it is:
Love me tender,
love me sweet,
never let me go.
You have made my life complete,
and I love you so.
Love me tender,
love me true,
all my dreams fulfilled.
For my darlin' I love you,
and I always will.
Love me tender,
love me long,
take me to your heart.
For it's there that I belong,
and we'll never part.
Love me tender,
love me dear,
tell me you are mine.
I'll be yours through all the years,
till the end of time.
(When at last my dreams come true
Darling this I know
Happiness will follow you
Everywhere you go).
Have a Great Weekend!
Discussion and Analysis by Humphrey Percy, Chairman and Founder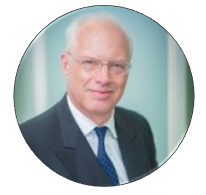 Click Here to Subscribe to the SGM-FX Newsletter