As highlighted last week, 40% of all US imports go through the Port of Los Angeles in California. More pictures of the freight ships queuing. It emerges somewhat surprisingly that it is only now that the port is contemplating opening at night and over the weekends! It seems extraordinary in today's service orientated world that the USA's port authorities have not taken this step before and especially in the light of the well telegraphed issues arising following the pandemic. No wonder the IMF is slashing its forecast for US economic output for the next 2 years. EUR/USD at 1.1610.
Nothing could be more symbolic for global inflation than learning that Foshan Haitian, maker of China's best selling and best soya sauce is raising its prices by 7% across the range of soy sauce, oyster sauces and all other sauces. USD/CNY at 6.4355.
Gigawatts from Offshore Wind Power
The UK is planning to generate 40GWs, China 73 GW's and the USA 30 GW's by 2030 by rolling out offshore wind farms and thereby burnishing their Net Zero credentials. The USA is somewhat behind the curve on this one having only approved its first offshore windfarm in Massachusetts this summer. France on the other hand is, as ever, adopting a potentially different and somewhat insouciant course by Marine Le Pen promising to scrap all French wind farms if she gets elected. Zut alors!
The 77 year old distinguished architect from Uruguay has designed many buildings around the world, but perhaps we at SGM-FX headquarters should have paid more attention to one in particular that he designed and which was built in Las Vegas in 2010: the 1.6 million square foot, 57 floor Hotel Vdara where guests lounging by the pool in 2011 suddenly realised that they were being scorched by the sun's rays reflecting off the curved building structure. So when the distinctively curved Walkie Talkie building at 20 Fenchurch Street was built in the shadow of SGM-FX headquarters in 2013, we should have been conscious not so much of the risks from sunbathing, but to the consequences if that elusive English sun ever came out. Some readers will recall that it was the Turkish barber shop (R.W.Wolf-British Barber of the Year Finalist ) located opposite SGM-FX that lost its doormat when as a result of reflected sunlight it surprised the Turks by one day bursting into flames in the summer of 2013. A protective visor was hastily installed on the Walkie Talkie and once again Eastcheap and R.W. Wolf were made safe from the sun's reflected rays. No such dangers this grey October day! TRL at the year's low of 9.19 v USD.
With this, her first single, pop, country and Christian singer Debbie Boone had a Number 1 hit in 1977 which remarkably stayed there for 10 consecutive weeks. Now aged 65, Debbie Boone has revived her long and distinguished singing career. Here is the song that launched her into fame and fortune and the one she is still best known for, You Light Up My Life:
So many nights I'd sit by my window
Waiting for someone to sing me his song
So many dreams I kept deep inside me
Alone in the dark, but now you've come along
And you light up my life
You give me hope to carry on
You light up my days
And fill my nights with song
Rollin' at sea, adrift on the water
Could it be finally I'm turning for home
Finally, a chance to say, "Hey, I love you"
Never again to be all alone
'Cause you light up my life
You give me hope to carry on
You light up my days
And fill my nights with song
'Cause you, you light up my life
You give me hope to carry on
You light up my days
And fill my nights with song
It can't be wrong
When it feels so right
'Cause you, you light up my life
Have a Great Weekend!
Discussion and Analysis by Humphrey Percy, Chairman and Founder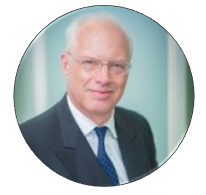 Click Here to Subscribe to the SGM-FX Newsletter