All those $1400 pandemic cheques for each and every US citizen may not have been fully spent but retail sales increased by 9.8% in March after a fall of 2.7% in February. Stripping out autos, gasoline, building materials and food services, retail sales still increased by 6.9% in March. While employment remained 8.4 million jobs below the level of February 2020, there were still an extra 916,000 jobs filled in March. All in all the US economy is set to perform very strongly. EUR/USD unchanged at 1.1960.
This is the tree planting programme in China aimed at stopping Mongolia's Gobi desert sands being regularly blown into China and which are evidenced by severe sandstorms whipped up by strong winds in Northern China. So far it is work in progress with Beijing this week experiencing huge pollution, yellow skies and barely tolerable levels of dust making life terrible for its citizens. USD/CNY at 6.53.
"Without haste and without pause"
These were the words used by Raul Castro now the retiring leader of the Cuba Communist Party 10 years ago when he promised to transform the battered Cuban Soviet style financial command economy into a more mixed and market driven one. Since 1959 when his brother Fidel Castro assumed power, Cuba has had 7 planning congresses and has sadly experienced little in the way of positive benefit from any of them economically. Cuba's economy contracted by 11% in 2020 and food and medicines are in very short supply. The hope is that the forthcoming change in political leadership will alleviate Cuba's hardships. The Cuban Peso known as the CUP is only 3 months old and in January 2021 replaced the previous dual currency system. USD/CUP fixed at 24. Travellers to Cuba, when permitted, should take CAD, EUR or GBP in cash if, of course, they are not savvy enough to carry a SGM-FX Card.(!)
This French white wine from the Loire region can cost anything from EUR10 to EUR300 and is considered by wine aficionados as well as experts as "constantly improving." Those were pretty much the exact words used by SGM-FX connoisseur Charles Porter in the Bunch of Grapes on Monday night. Grown on the flinty soil which is often called silex or silica the wine tastes steely and the silex soil also contributes to the texture of the juice. Sancerre is known for being one of the finest expressions of the Sauvignon Blanc grape and its two best producers are Domaine Vacheron and Alphonse Mellot, both of which can be found in the town of Sancerre. The Vacheron has been scored at 9/10 for the past 7 years and can be snapped up for GBP20.
Killer bluff: Sancerre is so improved due to better viticultural practices and a more Burgundian approach to terroir. Tip: Come out with that tongue twister no later than after the first sip having ensured that you are talking to someone who knows less than you do!
It was this day in 1977 that the blonde one aka Hutch from Starsky and Hutch went to number one with a song which while not exactly memorable is unfortunately also not exactly forgettable. Don't Give up on us Baby stayed at number one for 4 weeks and here is (not) why, since most female fans put it down to David's blonde thatch rather than the lyrics:
Don't give up on us, baby
Don't make the wrong seem right
The future isn't just one night
It's written in the moonlight
Painted on the stars
We can't change ours
Don't give up on us, baby
We're still worth one more try
I know we put a last one by
Just for a rainy evening
When maybe stars are few
Don't give up on us, I know
We can still come through
I really lost my head last night
You've got a right to start believin'
There's still a little love left, even so
Don't give up on us, baby
Lord knows we've come this far
Can't we stay the way we are?
The angel and the dreamer
Who sometimes plays a fool
Don't give up on us, I know
We can still come through
It's written in the…
Have a Great Weekend!
Discussion and Analysis by Humphrey Percy, Chairman and Founder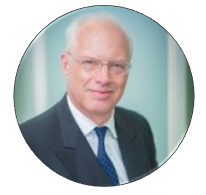 Click Here to Subscribe to the SGM-FX Newsletter