With just over 2 months to go, it is worth understanding the importance of the Latino vote to the successful candidate. No Republican has won the Election without winning Florida since 1924 so Trump needs Florida as it represents 29 votes of the 270 electoral vote threshold that Trump needs to win. And without the Latino vote, Florida is simply not winnable. In 2016, 54% of Florida's Cuban American voters backed Trump. Joe Biden is not only chasing that Cuban vote but also the increasingly large contingent of Venezuelan Americans who have fled Maduro and relocated to South Florida. 4 million Venezuelans have fled their country and 200,000 of them have not been granted residency in the USA so their compatriots' votes will be tempered by immigration policy which Trump has taken a tough line on. The other key Latino vote influencer will be how Trump has dealt with rioters in the recent civil unrest-escaping from Venezuela and its repressive rule only to experience repression in their adopted country is unlikely to play well. So expect both Trump and Biden to devote a lot of energy to the Latino vote.
The EUR 100 Billion stimulus to be unleashed by France and announced yesterday represents 4% of French GDP and as such is greater than any other of the large European countries. The plan is that this stimulus will generate 160,000 new jobs. Most relevantly the stimulus is designed to return France's economy to pre Covid levels by 2022…..which co-incidentally is when President Macron is planning to stand for re-election. The past two trading days have seen the USD recover some ground and the EUR off by 2 cents from its high earlier in the week.
A look at the Chart toppers for this day 55 years ago in 1965 throws up the following: Number 1 The Beatles: Help!; 2 Sonny and Cher: I Got You Babe.3 Beach Boys: California Girls. 4 Bob Dylan: Like a Rolling Stone. All four songs of course timeless and still regulars on airwaves globally.
Like a Rolling Stone was written by Bob Dylan then aged 24 following an exhausting tour of the UK.; his draft of the lyrics was sold at Sothebys in 2014 for USD 2.04 Million. Never mind the royalties which still pour in! Here's the man whom David Bowie described as having a voice that sounded like sand and glue and part of his song which clearly reflects him having an eventful time in Swinging Sixties UK:
Once upon a time you dressed so fine
Threw the bums a dime in your prime
Didn't you
People call say beware doll, you're bound to fall
You thought they were just'a
Kidding' you
You used to
Laugh about
Everybody that was
Hangin' out
Now you don't
Walk so proud
Now you don't
Talk so loud
About having to be scrounging
For your next meal
How does it feel
How does it feel
To be on your own
With no direction home
A complete unknown
Just like a rolling stone
You went to the finest school all right, Miss Lonely but you know you only used to get
Juiced in it
Nobody has ever thought how to live on the street
And now you're gonna have to get
Used to it
You say you never, compromise
With the mystery tramp but now you, realize
That he's not selling any alibis
As you stare into the vacuum of his eyes
And say do you want to
To make a deal
How does it feel…………..
Discussion and Analysis by Humphrey Percy, Chairman and Founder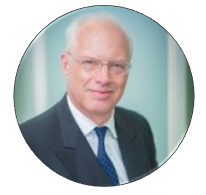 Click Here to Subscribe to the SGM-FX Newsletter