US Payroll and Fed Implications
Numbers in the public and private sector jumped 339,000 rather than the 190,000 expected in the May release which came out on Friday afternoon. The Federal Reserve had managed rather cleverly to have lulled the market into accepting that there would be no need for a rate hike in June and a wait and see policy would instead be followed with a further rise in July being on the cards. With the Federal Reserve meeting taking place this Wednesday following closely on the heels of those much stronger employment figures, this does not look such a clever move and it may require some further deft footwork by Chairman Powell to explain why the Fed needs to change tack. Meanwhile USD has strengthened in anticipation:
EUR/USD 1.0740.
China Marriages
Marriage is on the wane with the lowest number of couples tying the knot in 2022 since records began(6.8 million) which is down 800,000 since 2021. While some of this is no doubt due to Covid which meant that dating was off the cards in 2020/21, it would appear that people of a suitable age in China are not rushing back into the estate of marriage. Perhaps not surprisingly but the birth rate has also slumped to an all time low of 6.77 births per 1,000 people down from 7.52 in 2021. To combat this slump in both marriage and child birth many cities are offering financial and holiday incentives to encourage a reversal in the downward trends.
USD/CNY 7.1220.
Lithium Global Resources
Australia produces 24% of the world's lithium output today but Chile outstrips that by a mile with 36%. However, Bolivia currently produces virtually zero lithium but is sitting on 21% of the world's untapped resources. Given the shift away from carbon towards eco, currency markets already well versed in AUD will have to pay much closer attention to the Chilean Peso(CLP) and the Bolivian Boliviano whose currency symbol is BOB. USD/BOB 6.91 where it has been held by the Central Bank since ……2012.
Canadian crooners
This day in 1988 a dozen of Canada's top singers were honoured in Vancouver at an awards ceremony to mark the fact that they had each had songs that had been played on Canadian radio stations at least 100,000 times since 1965. That statistic says it all about what was happening in Canada in 1988; none of those singers nor any of their songs have ever come up on the SGM-FX radar. Don't say I didn't warn you: here is Burton Cummings with Break it to them Gently:
Break it to them gently when you tell my Mom and Dad
When you see my baby sister be as kind as you can
And break it to my Grandma, who said "That boy's wild and bad"
Break it to them gently when you tell them that I won't be coming home again
Cause I'm running with a gun and it isn't any fun as a fugitive
Fightin for my life and I don't know if I'll make it alone
Running with a gun and it isn't any fun as a fugitive
God I want to go home
Lord I wish I was home
When you see my lady with the twinkle in her eyes
Tell it to her softly and hold her if she cries
Tell her that I love her and I will til the day I die
Break it to her gently when you tell her that I won't be coming home again
I got in too deep with strangers
Thinking they could help me find my way
But nobody warned me of the dangers
And it's always the young and foolish that have to pay
USD/CAD 1.3340.
Discussion and Analysis by Humphrey Percy, Chairman and Founder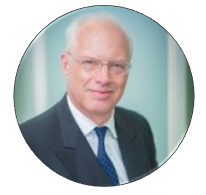 Click Here to Subscribe to the SGM-FX Newsletter