Relevant to all readers is what is happening with US mortgage rates. As of now the average rate on a 30 year mortgage in the USA stands at 4.42% up by 0.26% and which represents the largest 2 week gain in that rate since 2009. The writing is writ large and clear for the US housing market: any more of that and a correction in the market would be in danger of becoming a marked fall.
GBP/EUR 1.1990 and GBP/USD 1.3180: respectable levels representing very good value given the stronger USD and Gold at $1,963 and Nymex WTI 112.70. Not much priced in to GBP for the higher energy costs, level of government indebtedness and inflationary outlook.
The top producers of crop nutrients otherwise known as fertiliser? Yes you guessed it: Russia and Belarus. That means that small scale farmers in some of the richest richest coffee producing regions are battling to find alternatives to counter sharply rising fertiliser costs. Nitrogen, phosphorous and potash fertilisers might work but will dramatically reduce crop yields. In Nicaragua coffee farmers are simply cutting back on fertiliser purchases, in Guatemala farmers are diluting nutrients and in Costa Rica they are simply hoping that the soil holds enough nutrients to tide them over until the next season. So far arabica prices have doubled but fertiliser prices have far outstripped that, so the message is clear: expect those fertiliser costs to feed through to sharply increased coffee prices.
With this week showing yet another fall in US initial claims to 187,000, this number is interesting on two counts: first the fall well exceeded economic forecasts but more interestingly it now stands at the lowest level since 1969. So the picture is emerging: workers are scarce and companies are not laying off workers. By any definition, the labour market in the USA is tight. EUR/USD 1.0990.
It was this day in 1985 that Prince won an Oscar for his album Purple Rain and here is the title song from that album- his best known and longest lasting:
I never meant to cause you any sorrow
I never meant to cause you any pain
I only wanted to one time to see you laughing
I only wanted to see you
Laughing in the purple rain
Purple rain, purple rain
Purple rain, purple rain
Purple rain, purple rain
I only wanted to see you
Bathing in the purple rain
I never wanted to be your weekend lover
I only wanted to be some kind of friend (hey)
Baby, I could never steal you from another
It's such a shame our friendship had to end
Purple rain, purple rain
Purple rain, purple rain
Purple rain, purple rain
I only wanted to see you
Underneath the purple rain
Have a Great Weekend!
Discussion and Analysis by Humphrey Percy, Chairman and Founder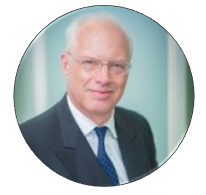 Click Here to Subscribe to the SGM-FX Newsletter