While the US unemployment rate falling from 4.3% to 3.9% was a boost, the new jobs figure released on Friday of 199,000 was much less than the 450,000 forecast. Record numbers are quitting their jobs in the USA in a wave dubbed "The Great Resignation" choosing quality of life and WFH. Let's see how that goes with the Financial Times' Camilla Cavendish bravely being the first substantive journalist to point out what employers have quietly been muttering as stating the bleedin' obvious: WFH over time results in lower productivity. Yoga classes, dog walking, school runs and Netflix inter Alina have that effect funnily enough. USD weaker with EUR/USD 1.1355.
With inflation hitting 5% in December across the Eurozone, pressure is piling on the ECB to take some action and join other Central banks that are perceived to be paying more attention to the inflation figures than the ECB appears to be doing. Germany's inflation is at 5.7% largely due to much increased energy prices. GBP/EUR at 1.1950.
Propping up the Lira comes at a cost and over the weekend that cost to the Central Bank of Turkey for December alone was $7.3 billion. TRL drifting back down with USD/TRL at 13.87.
Two excellent documentaries on Sky that are well worth watching: the first about Wirecard called: The Billion Euro Lie; the second about We Work: How to lose $30 billion in 2 weeks. They both do what they say on the tin and are compulsive viewing for those who like (real life) financial thrillers.
Added to the list of songs that seem improbable past hits in January 2022 is a song about trucks and CB(Citizen Band) radios that went to Number 1 in the Billboard 100 this day in 1976.
Here is a taste of C.W McCall (real name William Dale Fries Jr, so you can see why he adopted a stage name) and his chart topper, Convoy or rather part of it, as there is much much more:
Ah, breaker one-nine, this here's the Rubber Duck
You gotta copy on me, Pig Pen, c'mon?
Ah, yeah, 10-4, Pig Pen, fer shure, fer shure
By golly, it's clean clear to Flag Town, c'mon
Yeah, that's a big 10-4 there, Pig Pen
Yeah, we definitely got the front door, good buddy
Mercy sakes alive, looks like we got us a convoy
Was the dark of the moon on the sixth of June
In a Kenworth pullin' logs
Cab-over Pete with a reefer on
And a Jimmy haulin' hogs
We is headin' for bear on I-one-oh
'Bout a mile outta Shaky Town
I says, "Pig Pen, this here's the Rubber Duck
"And I'm about to put the hammer down"
'Cause we got a little ol' convoy
Rockin' through the night
Yeah, we got a little ol' convoy
Ain't she a beautiful sight?
Come on and join our convoy
Ain't nothin' gonna get in our way
We gonna roll this truckin' convoy
'Cross the USA
Convoy! (Ah, breaker, Pig Pen, this here's the Duck)
And, you wanna back off them hogs? Convoy
Yeah, 10-4, 'bout five mile or so.
Ten, roger. Them hogs is gettin' in-tense up here
By the time we got into Tulsa Town
We had eighty-five trucks in all
But they's a roadblock up on the cloverleaf
And them bears was wall-to-wall
Yeah, them smokies is thick as bugs on a bumper
They even had a bear in the air!
I says, "Callin' all trucks, this here's the Duck
"We about to go a-huntin' bear"
Discussion and Analysis by Humphrey Percy, Chairman and Founder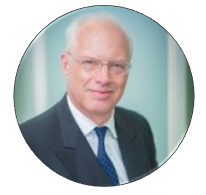 Click Here to Subscribe to the SGM-FX Newsletter