The IMF has spooked markets by saying that with US inflation at 8.5% the Federal Reserve has not really clarified just how much interest rates may have to rise and those rises will need to be much greater than markets are currently pricing in. GBP/USD 1.3000.
With only four days to go until the election, support for the incumbent is growing with polls showing him to have collared 55% of the votes and Marine Le Pen's support wavering. Just to make sure Président Macron is trotting out his own version of Project Fear with lurid forecasts of the consequences should Le Pen succeed. EUR/USD 1.0785.
The IMF spiked the oil price balloon with twin forecasts of less growth and higher inflation last night. Result? Oil down 5% with NYMEX WTI at $102.
How to lose $30 billion or 23% of a company's market capitalisation in short order in after hours trading? Announce a reduction of 200,000 subscribers rather than a further seemingly inexorable rise with an increase of 2.5 million expected, the first fall in subscribers since 2011. That's what happened to Netflix which behaved like a dot com stock rather than an institutional investment last night. In case you were wondering there are still 221.6 million subscribers at the last count so definitely not a basket case.

It was this day in 1985 that Wham! Was the first Western pop group to release cassettes of their music in the Peoples Republic of China. Cassettes may have mostly disappeared, George Michael may have departed this world but Wham! 's music lives on. Here is Careless Whisper:
I feel so unsure
As I take your hand and lead you to the dance floor
As the music dies, something in your eyes
Calls to mind a silver screen
And all its sad good-byes
I'm never gonna dance again
Guilty feet have got no rhythm
Though it's easy to pretend
I know you're not a fool
I should've known better than to cheat a friend
And waste the chance that I'd been given
So I'm never gonna dance again
The way I danced with you, oh
Time can never mend
The careless whispers of a good friend
To the heart and mind
Ignorance is kind
There's no comfort in the truth
Pain is all you'll find
I'm never gonna dance again
Guilty feet have got no rhythm
Though it's easy to pretend
I know you're not a fool
I should've known better than to cheat a friend (should've known better, yeah)
And waste the chance that I'd been given
So I'm never gonna dance again
The way I danced with you, oh
Never without your love
Tonight the music seems so loud
I wish that we could lose this crowd
Maybe it's better this way
We'd hurt each other with the things we'd want to say
We could have been so good together
We could have lived this dance forever
But now, who's gonna dance with me?
Please stay
Discussion and Analysis by Humphrey Percy, Chairman and Founder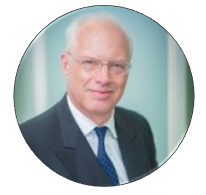 Click Here to Subscribe to the SGM-FX Newsletter