US Inflation and the US Bond Market
Headlines last week regarding inflation on both sides of the Atlantic and especially so in the USA which saw sharp rises in forecourt gasoline prices and that always spooks consumers. The 30 Year US Treasury Bond yield increased from 1.89% to 1.95% on the week and oil stood at $80. Bond market volatility rose to its highest level since April 2020. So markets are telling us two things: with oil steady, the bond market is saying that inflation is not a problem-yet. However if that bond market volatility increases, watch out, it will spread to other markets and especially the Equity markets. EUR/USD steady last night on the Asia Pacific opening at 1.1450.
American Express: that will (not) do nicely.
One of our readers who also has a SGM-FX Prepaid Currency Card has written to us in sorrow rather than triumph with news of his pre-season bargain buy. Last week, in an effort to lock in an offer on a pair of ski-lift tickets for his trip to Colorado, USA, he paid for them with his UK Amex card. At the time, GBP/USD stood at 1.3430. The rate on his statement was reported as 1.3362, so far so good. However, there was also a Non Sterling Transaction fee of GBP24.37 which when included meant that the exchange rate he received was 1.2974. So on the face of it a competitive exchange rate spoilt by that Amex Non Sterling Transaction fee. Piste off.
Lockdown once again for 2 million of Austria's 8.9 million population from midnight last night that stipulates that anyone over 12 not working or going to school or exercising or buying essential supplies must stay in. The 10 day lockdown is being imposed strictly-Austrians have firm on that front-with police checkpoints and on the spot fines for those flouting the lockdown rules of EUR 1450 (USD1660).
Battered UK readers who have recently experienced more than the usual kick from their fish and chips accompanied by onion rings, might have been ingesting Class A drug, Cocaine. Last night a Polish lorry driver was stopped at Coquelles as he prepared to enter the Tunnel Sous La Manche or the Channel Tunnel. Police discovered 418KG worth GBP33 million of cocaine craftily secreted in a large consignment of onion rings destined for the UK frying market. That's a lot of onion rings to have been impounded -never mind the cocaine.
Fans of the leather clad rock singer will of course recall her peerless performance this day in 1977 when she sang Devilgate Drive on an episode of super popular comedy series Happy Days. While Henry Winkler aka The Fonz, the King of Cool lifted as much as a single eyebrow to denote approval, the rest of the USA was less impressed despite SQ hailing from Michigan. Here is the song:
Hey, you all want to go down to Devil Gate Drive?
Well, come on
Welcome to "The Dive"
1,2,1,2,3
Well, at the age of five they can do their jive
Down in Devil Gate Drive
And at the age of six they're gonna get their kicks
Down in Devil Gate Drive
Well your mama don't know where your sister done go
She gone down to the Drive, she's the star of the show
And let her move on up, let her come let her go
She can jive down in Devil Gate Drive
So come alive, come alive (yeah)
Down in Devil Gate Drive
So come alive, come alive (yeah)
Down in Devil Gate, down in Devil Gate
Down in Devil Gate Drive
Down in Devil Gate, down in Devil Gate
Down in Devil Gate Drive
When they reach their teens, that's when they all get mean
Down in Devil Gate Drive
When I was sweet sixteen, I was the jukebox queen
Down in Devil Gate Drive
Discussion and Analysis by Humphrey Percy, Chairman and Founder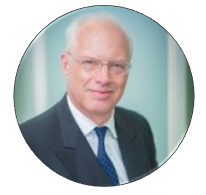 Click Here to Subscribe to the SGM-FX Newsletter