US Inflation
Good news for the market in that expectations were for an unchanged inflation rate and in fact it declined 0.1% in December. So that means for the 12 months to end December inflation was at 6.5% having been 7.1% for the year to end November. Less good news however for USD which weakened on the likelihood of fewer and smaller interest rate rises in the near future if indeed inflation has been capped and is now on a consistent downward path. Expectations are now for a more modest increase of 25bps in February. The policy makers will want to see more evidence of a reduction in inflation before pausing their interest rate rising programme completely however. Meanwhile they may sagely elect to await that evidence before deciding on that rate rise in February and that is not priced in to the market. The consequence of that pause if it happens would be a weaker USD.
EUR/USD 1.0830.
EURO
The Euro is at its highest level for 7 months and German 10 year Government Bond Yields are at 2.12% mostly on the back of the US Inflation release above.
GBP/EUR 1.1295
Canada, Mexico and the USA
Just what were the 3 Presidents discussing this week? Maybe it was the dawn arrest of the 32 year old son of the infamous El Chapo last Friday?
Maybe. But it turns out that a concrete takeaway from the talks was an agreement from the leaders of those 3 massive countries that they will invest in a strategy to produce 25% of what they currently import from Asia in North America. No timescale and pretty much zero detail but it certainly captured the imagination if not yet the bottom line.
USD/MXP 18.86 but that is rather more on USD interest rate rises tapering rather than a shift in Asian production to North America.
Frank
It turned out that the founder of Frank, Charlie Javice who sold his business with 4.25 million accounts for USD 175 million to JPMorgan Chase had been somewhat less than frank with the new owners. The Frank app is designed to help students through the US college financial aid process. Instead of 4.25 million accounts, Frank had used a process called "synthetic data techniques" to create names, addresses, dates of birth and other personal information to produce a long list of students who did not actually exist and only 300,000 who really did exist . More commonly this process is called "faking it." Given the furore over STX and Sam Bankman Fried and the large amount of egg on Wall Street's face, JPMC have chosen this time to own up to being duped and have filed a lawsuit against Frank's previous owners. Further head scratching as to how (yet another) instance of poor Due Diligence can have arisen given that the purchase price was predicated by the number of accounts. DD 101. Anyone heard of sampling?!
Relax
In a spectacular own goal in an effort to censor this song due to its sexual content, the BBC banned it from being played on Top of the Pops and also on their radio stations this day in 1984. The intense interest that this action provoked meant that sales rocketed and Relax gave UK group Frankie Goes to Hollywood a solid Number One hit in 1984.
Guess what's happening now?
Hey hey, whoa, oh
Hey hey
Well now
Relax don't do it
When you want to go to it
Relax don't do it
When you want come
Relax don't do it
When you want to suck it to it
Relax don't do it
When you want come
When you want come
Relax don't do it
When you want to to go to it
Relax don't do it
When you want come
Relax don't do it
When you want to suck to it
Relax don't do it
When you want come
Come oh oh oh
But shoot it in the right direction
Make making it your intention-ooh yeah
Live those dreams
Scheme those schemes
Got to hit me
Hit me
Hit me with your laser beams
Ow ow ow ow, laser beams
Have a Great Weekend!
Discussion and Analysis by Humphrey Percy, Chairman and Founder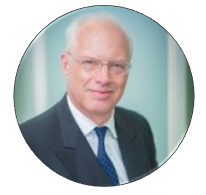 Click Here to Subscribe to the SGM-FX Newsletter