Next meeting for the Board of the Fed is on 26/27 January and following comments from members including the Boston Fed President, there is little expectation of any tightening in rates nor the reduction or removal of the bond buying program designed to inject stimulus into the US economy. Despite both the $1.9 trillion stimulus backed by President elect Biden and an expected pick up in the economy now that the vaccine program is being rolled out in the USA, markets have concluded that easy monetary conditions will need to prevail for the foreseeable future.
South Africa is experiencing rolling blackouts and Eskom has been using the mechanism of "load shedding" between 2300 Sunday and 0500 Monday. Unplanned maintenance, outage delays and breakdowns have been exacerbated by Covid infections among contractors and while not at its highest level, load shedding is currently at level two. Eskom as a 100% state owned utility is seen as the bellwether for South Africa and the health of the economy. Back in April 2020 USD was trading at ZAR 19.05 and having reached 14.54 in December 2020 is now at 15.23.
Brandy Supply Chain: It's Getting Serious
This weekend I researched online and then ordered a particular bottle of cognac from a UK company that is Dutch owned and staffed. The problem is that those staff are locked down and therefore stuck at home in…Holland while the stock including my brandy is in North London. With little prospect of an early lifting of restrictions, I have been warned that I may need to be patient until the end of February when the company hopes to restart their supply chain in the UK. Meanwhile I am rediscovering some "treasures" at the very back of the drinks cupboard. Creme de menthe frappe anyone?!
Dionne Warwick, Elton John, Stevie Wonder and Gladys Knight released this song for charity in January 1986 and it went to Number One. Originally sung by Rod Stewart in 1982, it struck a chord with the public in 1986 and was the best selling record of the year. Now at this time in 2021, it resonates:
And I never thought I'd feel this way
And as far as I'm concerned
I'm glad I got the chance to say
That I do believe, I love you
And if I should ever go away
Well, then close your eyes and try
To feel the way we do today
And then if you can remember
Keep smiling, keep shining
Knowing you can always count on me, for sure
That's what friends are for
For good times and bad times
I'll be on your side forever more
That's what friends are for
Well, you came in loving me
And now there's so much more I see
And so by the way
I thank you
Oh and then for the times when we're apart
Well, then close your eyes and know
The words are coming from my heart
And then if you can remember
Keep smiling and keep shining
Knowing you can always count on me, for sure
That's what friends…
Discussion and Analysis by Humphrey Percy, Chairman and Founder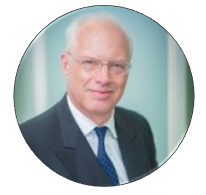 Click Here to Subscribe to the SGM-FX Newsletter