Rumours of Fed Governor Lael Brainard being interviewed for the top job instead of Jay Powell sent US Treasury yields lower yesterday due to Ms Brainard's dovish reputation. Normally such a report would unsettle the market and send yields higher, but in this topsy turvy world, the suggestion of a less rigorous approach to withdrawing bond purchases was enough to send prices higher and yields lower. The yield on 10 Year Treasuries stands at 1.46% versus 0.85% in the UK and -0.27% in Germany.
The telecom operator, Telkom is considering strategic options including a partnership aimed at addressing capacity and capabilities which represents an opportunity for foreign companies looking to exploit the future growth of this large and expanding market. The partly state owned company is offering a truly strategic relationship to the selected partner and this initiative recognises the need by Telkom for a significant influx of foreign capital. USD/ZAR at 14.97.
400,000 tons of this nutty chocolate spread are produced annually by a supply chain that involves almost every continent. Cocoa, hazelnuts and palm oil are for example sourced from Africa, the Middle East and Asia. Accusations of Turkey using child labour plus rainforest devastation to grow palm oil in Indonesia have forced Italian parent company Ferrero to increase traceability of its ingredients. Re-shoring production back to Italy however has caused environmentalists and farmers to complain. So new legislation and agreements reached at COP26 that prescribe clear(er) rules on traceability and palm oil have a real world cost. Apart from the negative effects on the economies of those countries losing out, expect your breakfast Nutella to cost more soon.
Those statisticians among you who track vaccination rates across the world may have spotted that Austria has one of the poorest records of covid vaccinations. Well that may change because in a bid to counter the poor take up rate an Austrian sex industry establishment named the Fun Palast in Vienna is offering customers 30 minutes in a sauna with the girl of their choice for free in exchange for a vaccination. Very public spirited but also doubtlessly due to the Fun Palast's flagging if not flaccid visitor numbers down by 50%. EUR/USD firm however at 1.1595.
Just 3 years ago today, President Donald Trump selected Elvis as a recipient of the Presidential Medal of Freedom, the USA's highest civilian honour to reflect an outstanding contribution to the security or national interests of the USA, to world peace or to cultural or other significant public or private endeavours. While unclear which one or whether it was all of these that qualified Elvis in the mind of President Trump, there is little doubt that he was one of the most influential figures in the USA in the past 60 years-here is one of his finest songs that says it all: Always on My Mind:
Maybe I didn't treat you
Quite as good as I should have
Maybe I didn't love you
Quite as often as I could have
Little things I should have said and done
I just never took the time
You were always on my mind
You were always on my mind
Maybe I didn't hold you
All those lonely, lonely times
And I guess I never told you
I'm so happy that you're mine
If I made you feel second best
Girl I'm so sorry, I was blind
You were always on my mind
You were always on my mind
Tell me
Tell me that your sweet love hasn't died
Give me
Give me one more chance to keep you satisfied
Satisfied
Little things I should have said and done
I just never took the time
You were always on my mind
You were always on my mind
You were always on my mind
Discussion and Analysis by Humphrey Percy, Chairman and Founder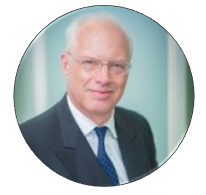 Click Here to Subscribe to the SGM-FX Newsletter