"Substantial further progress" may sound like an end of term report card for a struggling pupil but that was as far as Fed Chairman Powell went with his prognosis for the US economy but restricted that view to the economy only meeting the criteria for inflation but not for labour. That is why this week's employment release will be watched with even closer attention than normal. USD weaker at 1.1840 v EUR and the dollar index at 92.456 its lowest since August 6.
In these days of stories of how the German car companies are shedding employees, it is pleasing to see that German unemployment actually fell in August which is unusual to say the least for a month that normally sees workers sloping off to the beach. Those out of work stand at 5.5% of the work force in Germany and those on reduced working hours or Kurzarbeit also fell with a 1 million total number in sight soon having been as high as 6 million in April 2020. Unless a rogue release, this is encouraging for post pandemic Germany.
Those who call a turn in the market have a habit of getting washed away-just ask King Canute about his wave theory. However this time it is some airlines that have gone public in the past 24 hours with their forecasts of better times: British Airways is relaunching Gatwick as a short haul hub for a new subsidiary European airline; Easyjet are expanding their routes; American Airlines claim we are in the middle of an unprecedented recovery in air travel and lastly Ryanair are launching 14 new routes from the UK. Without pouring cold water on all this, we should remember that all these airlines have cut and cut again so an expansion is easier to achieve and as for an "unprecedented recovery"-it most certainly is as this is the first post pandemic era in the history of mass air travel. Having said that, it is better news than listening to Qantas forecasting lost revenues of A$20 billion by the end of 2021.
It was this day in 1977 that American punk rock band Blondie fronted by ex Bunny Girl Debbie Harry signed their first major record contract with Chrysalis. For those of us who rushed out and bought their early albums, it was an epiphany and the sound and image combination was the height of cool. Their first song to chart was Denis that reached Number 2 in 1978:
Oh Denis, ooh-be-do, I'm in love with you
Denis, ooh-be-do, I'm in love with you
Denis, ooh-be-do, I'm in love with you
Denis, Denis, oh with your eyes so blue
Denis, Denis, I've got a crush on you
Denis, Denis, I'm so in love with you
Oh, when we walk, it always feels so nice
And when we talk, it seems like paradise
Denis, Denis, I'm so in love with you
You're my king and I'm in heaven every time I look at you
When you smile, it's like a dream
And I'm so lucky, 'cause I found a boy like you
Denis, Denis, avec tes yeux si bleus
Denis, Denis, Quand j'ai peche' pour deux
Denis, Denis, Pour un baiser d'eternite'
Denis, Denis, Je suis folle de toi
Denis, Denis, Embrasse moi ce soir
Denis, Denis, Pour un baiser d'eternite
Oh Denis, ooh-be-do, I'm in love with you
Denis, ooh-be-do, I'm in love with you
Denis, ooh-be-do, I'm in love with you
Discussion and Analysis by Humphrey Percy, Chairman and Founder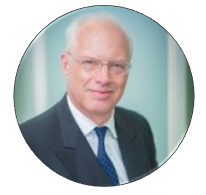 Click Here to Subscribe to the SGM-FX Newsletter