Confirmation of continuing easy money conditions from the Fed: bond buying will continue until the twin goals of full(er) employment and inflation at 2% have been achieved. Jay Powell underlined that by saying that while March employment stats were very good, the Fed will not jeopardise progress made by shutting off the easier monetary policy yet. They want to see a "string" of strong employment numbers which the market is interpreting as more than a Quarter. Employment in the USA is still showing 8 million fewer jobs than in February 2020.
Hyundai joined the not so illustrious list of car manufacturers which had not done their homework on names internationally when it launched the Kona electric vehicle. Hastily renamed the Kauai in Portugal as Kona means vagina, Hyundai were on the back foot. Still that was worse than what kona means in Italian-dead slow or in Norwegian-the wife, or in Polish-Hyundai Kona means Hyundai is dying in pain. The bad news is that kona in the Galician dialect of Spanish means the same as it does in Portuguese. At GBP17,000 or USD 23,600 the Hyundai Kona may say something about their owners' green credentials but a whole lot extra depending on the country.
Favourite posh London grocery and delicatessen is now 314 years old having been founded in 1707 during the reign of Queen Anne when Piccadilly looked rather different to how it is today. F&M are keen to demonstrate their measured approach to business and this is born out by them taking 31 years to perfect the Scotch Egg which they started marketing in 1738. Other notable events include Queen Victoria ordering a large consignment of beef tea which she sent to Florence Nightingale in the Crimea in 1856; F&M hampers being supplied to the Suffragette Movement in 1911 and again to the Everest expedition in 1922. Recently F&M have established bee colonies high above the streets of London with hives on top of the Royal Albert Hall. For honey lovers F&M have a superb selection of honey and will dispatch it to most parts of the world but probably not to the Crimea at the moment….
It's all a long time ago, but Canadian chanteuse Celine Dion was somewhat surprisingly drafted in to represent Switzerland in the Eurovision Song Contest in 1988. Celine duly won with this song, Ne Partez Pas Sans Moi. Celine sang the song of course in French, but while it is of course very much better and evocative in French, here it is in English:
Don't leave without me
You who seek the star
You who live a dream
You, heroes in the space
In the heart, bigger than the earth
Give me the chance
Take me far from here
Do not leave without me
Let me follow
You who fly to other cities
Let me live
The most beautiful adventure
The most beautiful journey
Which leads one day
To suns
To the planets of love
You the new poets
You the magic birds
You, you might find
New music
You, give me a chance
I want to sing along
Do not leave without me
Let me follow
You who fly to other cities
Let me live
Blue of infinity
The joy of being free
On rays, on suns
On songs, on wonders
And in sky of love
Blue of infinity
The joy of being free
You who seek these other lives
You who fly towards the year 2000
Do not leave without me
Have a Great Weekend!
Discussion and Analysis by Humphrey Percy, Chairman and Founder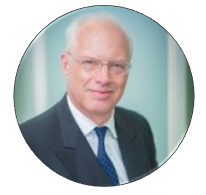 Click Here to Subscribe to the SGM-FX Newsletter