Strong comfort for the markets from the Fed promising to ensure that the US economic recovery is broad and well established before removing its market assistance. USD still firm on the back of this trading at 1.1760 v EUR. Unemployment falling but still 18.9 million drawing benefits hence the Fed focusing on a full recovery-quickly.
Canadian Dollar weaker on the back of lower oil prices and lower bond yields-the 10 Year Canadian Dollar Government Bond now at 1.45% having been 1.67% just over a week ago. The differential in Canada's bond yields versus the USA's is doing the Loonie no favours.
Bitcoin and Tesla: Elon Musk offers to accept Bitcoin in payment for Teslas
Suspend disbelief(again) but Bitcoin investors (who apparently are the same people as Tesla buyers) have in all seriousness raised a question which is actually being considered: will they be recompensed if they use their Bitcoins to buy a Tesla car and then Bitcoin goes up in value? No question of course about what happens if Bitcoin declines in value! On one hand Bitcoin investors buy the argument that it is a substitute for Fiat currencies but at the same time by asking this question, they clearly do not. Bitcoin has had a losing week having fallen from over $60K to $52K or…..pretty much the price of entry level Tesla models.
In the 1999 animated film re-make of the original Johnny Weissmuller character, Phil Collins played his song, You'll be in My Heart which was one of the five songs he wrote for the Walt Disney film and many would say his best. Here it is:
Come stop your crying
It will be alright
Just take my hand
Hold it tight
I will protect you
From all around you
I will be here
Don't you cry
For one so small
You seem so strong
My arms will hold you
Keep you safe and warm
This bond between us
Can't be broken
I will be here
Don't you cry
'Cause you'll be in my heart
Yes, you'll be in my heart
From this day on
Now and forever more
You'll be in my heart
No matter what they say
You'll be here in my heart
Always
Have a Great Weekend!
Discussion and Analysis by Humphrey Percy, Chairman and Founder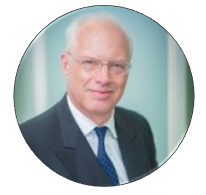 Click Here to Subscribe to the SGM-FX Newsletter